Yandere Simulator might be up for release this year. Being under development for more than 6 years, it is high time for the game to be released soon. So, let us discuss which characters will be appearing in the game. Here's everything you need to know.
Yandere Simulator
This love stalking game is developed by YandereDev. The player takes control of a girl named Yandere-chan who stalks her crush Senpai. She has to eliminate anyone who even tries to get close to Senpai. However, the process of elimination lies entirely in her hands. From sadistic murder to social sabotage, she can apply any means to get rid of any girl between her and Senpai. Well, if you choose violence then obviously consequences will follow. So, watch out before your sadistic demon takes over you and blatantly murders every other girl in the game.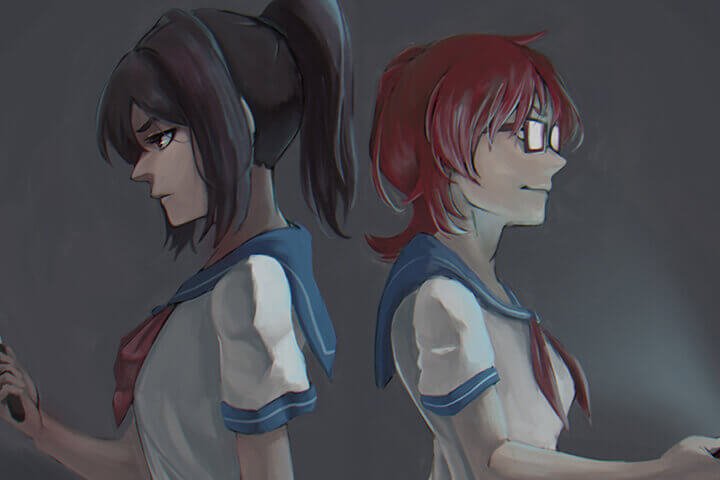 The game features rivals for each week which are programmed to fall in love with Senpai. There are a total of 10 rivals in the game who are supposed to have a crush on Senpai each week and Yandere has to get rid of them with any means necessary before they confess their love to him.
So, let us discuss the characters in Yandere Simulator.
Yandere Simulator- Characters list
The first character you will see in the game is Yandere herself.
Then comes her crush- Senpai who is the main protagonist.
These are the two main characters in the game. So, now let's talk about the rivals.
The first rival ever to be implemented in the game was Osana Najimi
Week 2 rival is- Amai Odayaka
Week 3 rival is- Kizana Sunobu
Week 4 rival is- Oka Ruto
Week 5 rival is- Asu Rito
Week 6 rival is- Muja Kina
Week 7 rival is- Mida Rana
Week 8 rival is- Osoro Shidesu
Week 9 rival is- Hanako Yamada
Week 10 rival is- Megami Saikou
Each rival is unique and has significant traits. For more info on the characters featured in the game, visit the official website here. Now, better start planning before any one of them confesses to your crush and takes him away from you.