Xiaomi is a tech brand that has explored various fields of products. Though the brand started with mobiles initially, the company has now successfully stepped into various other industries that are in demand. Xiaomi started manufacturing televisions under one of its sub-brands, which has received a positive response from the audience. Mi Bands are also very famous for tech-watch lovers.
Xiaomi seems to have nothing to stop them from experimenting. Who thought that the tech brand will step into the world of fashion and lifestyle and be so consistent! Xiaomi has officially announced its launch of the next-gen Xiaomi Sneakers and Xiaomi backpack. As the world slightly seemed to miss on the track of its stylish products in the fashion world, Xiaomi brought its predecessors at the right time.
Mijia Sneakers 4 Details-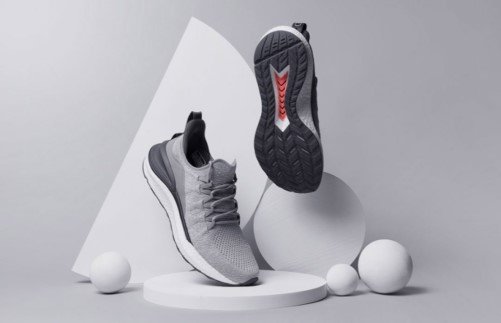 As the name suggests, Mijia Sneakers are Xiaomi's footwear series which has launched its 4th gen Sneakers. This brand has targeted the active and sporty kind of people as that's what the features look like. Sneakers 4 have maintained the same lightweight design as their predecessors. One development is the increase in shock absorption technology. This structure is very helpful to the users as it will prevent accidental sprains or twists that one can face while performing intense activities.
Sneakers 4 are claimed to be manufactured by the uni-molding process by placing the E-TPU material along with four other types of sole components in the mold in such a way that they are tightly glued for higher life expectancy. The material of the Sneaker 4 consists of Microban antibacterial compounds to reduce odor. These shoes are washable, which is obviously what you would expect at the least from a brand like Xiaomi.
Mijia Sneakers 4 Price and Release Date-

The Sneakers will be available in Black, Blue, and Grey color options for the price of $28. These shoes will be available for purchase on the 9th of April 2020 along with many other products.
Xiaomi Mi Backpack Details-
The Mi Backpack has retained a couple of features from its predecessor (2018). The main feature is its 10L capacity like that of its 2018 version but drastically varies colors and pattern-wise. The emphasis of this bag is its two (only) variants- Starry and Camouflage.
This pack is made up is made of polyester material, with four levels on the exterior end. This makes the bag water/ splash resistant but not completely waterproof. The dimensions of this bag are 34 x 22.5 x 13 cm, just like its predecessor, but weigh 8g lesser at 157g. We will get to see a limited yet spacious single compartment, an accessory pocket, and two bottle holders- one on each side.
Xiaomi Mi Backpack Price and Release Date-
These backpacks, as mentioned before, will only be available in two pattern variants, each for a cost of $4. The Mi backpacks will launch of the 9th of April 2020 along with the Sneakers and many other products.
Rest assured, stay tuned for related articles and more updates. Also, share this article with all the Xiaomi lovers!