Xiaomi, the brand which defies all odds and keeps emerging as one of the top brands of the millennium. Xiaomi manufactures some of the most premium flagships in the market. These devices are prominently known for the amazing value for money they provide to the users. There's no doubt that these devices are some of the best devices with heavy specs and great performance. But, that's not alone which makes a device awesome. The software plays an equally important role like the hardware for any device. Xiaomi devices run on their CustomOS called MIUI.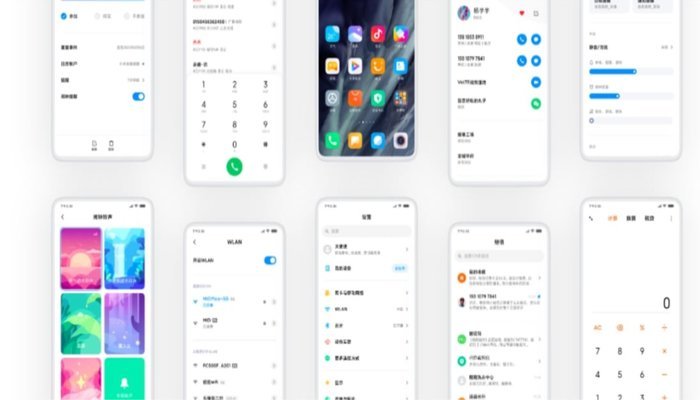 The latest version currently is MIUI 11 but we will get to see the upcoming MIUI 12 very soon. MIUI 12 has been the talk over the internet ever since its rumors started surfacing the internet. Well, a few days back we saw what all amazing and new features MIUI 12 comes with. Well, we have got our hands on some pretty interesting news about MIUI 12 yet again. Xiaomi has accidentally spilled some of the UI designs of the upcoming MIUI 12.
MIUI 12 UI designs leaked:
We know that Xiaomi brings many things with every release of a new version of MIUI. As seen in the past Xiaomi introduces many features through new MIUI releases. One more thing which we see is the UI changes. Every new version of MIUI comes with its very own flavor of animations, UI designs, interface, looks, and pretty much everything. MIUI 11 also brought home huge UI tweaks and new changes in icons, and UI designs.
Well, considering all these things, we expect to see something new coming with the upcoming MIUI 12 as well. Xiaomi has been working on the MIUI 12 for some time now. A few days back we saw some major leaks of some of the new features and changes coming with MIUI 12. Well, it seems like Xiaomi has yet again leaked something accidentally. UI designs of the MIUI 12 were somehow leaked on the official Mi forums. These leaks reveal the new changes that we are very likely to see in the upcoming MIUI 12.
Well, most of the UI changes were seen in the Settings app. Many menus and options have got a completely new look compared to the MIUI 11. We can see changes in icons, layouts, pallets, and much more. However, the leaks only reveal some part of the UI changes and not everything. The first one probably is the change in listing options for the menu. As you can see how the refresh rate settings option has got some new tweaks to a new UI design.
You can compare the new UI with the old one from the MIUI 11. MIUI has always provided a smile and elegant UI which looks beautiful. With the MIUI 11 things even became better than before. It seems like Xiaomi is planning to take it to a level further with the upcoming MIUI 12. These UI design leaks suggest that we will get to see a beautiful design. MIUI 12 will have a minimal, elegant and a cleaner UI. This will be fantastic.
Well, moving on to the second change we saw comes from the Focus Mode. Well, there's not much of a change but slight changes in placements, new icons, and better tweaks to make the overall interface better. You can see there's not been much of a change.
While this change was not that appreciating, the next one is more interesting. The screen time setting now comes with a much better graph. This new heartbeat style graphical design is beautiful and looks far better than the previous one. Well, not just that but we get to see new colors, new texts, better placements and sizing, new tab designs, new palettes, and much more. By far, this is the biggest change we have seen so far in UI designs. Screen times now look much more consistent and intuitive.
As you can see for yourself, you will notice a lot of major changes and tons of minor UI tweaks in the new UI compared to the older one.
The next one is the list is not that profound. The display setting has also got a few changes. We get to see new listing options and slightly different styles than before. Well, these leaks just show some of the few UI changes inside the settings app and not the complete OS. So far, these changes make us believe that in the near future, we will get to see a much better and new UI in MIUI 12 very soon. But, wait there's a slight catch.
---
SEE ALSO:
---
These leaks are from a very early build of the MIUI 12. These are some of the slightly noticeable changes in the early Beta version of the MIUI 12. We will be looking at a full-fledged, much better, and a completely beautiful and new overall UI very soon when the final releases arrive. Till then, let's wait and see what new pops up in the meantime.
Stay tuned for further updates on the upcoming MIUI 12 leaks. Also, share this article with all those people who have been waiting for the latest MIUI 12.
via: XDA-developers