IoT has been playing a major role in shaping up the tech industry. It is the reason today we see such amazing devices other than just smartphones. Today, we have devices like Smartwatch, Smart TV, Smart Home system, Smart speaker, and many more. Smartwatch is perhaps the most popular one of them. In the past few years, smart wearables have seen huge growth and popularity among users. Today there are brands like Apple, Samsung, Oppo, Xiaomi, Realme, and many others that make some of the top class smartwatches and fitness bands available in the market. Many brands are slowly stepping into the smartwatch game as well, and Amazfit is one such brand excelling at it.
Xiaomi Amazfit Specs:
Xiaomi owned Amazfit manufactures some of the most amazing smartwatches and smart bands. Starting from early 2020, there have been talks about an Amazfit smart band with a curved display. Since then, rumors have been floating around about the Amazfit X. Well, the wait is over. Amazfit X is now officially out an available for pre-order as well.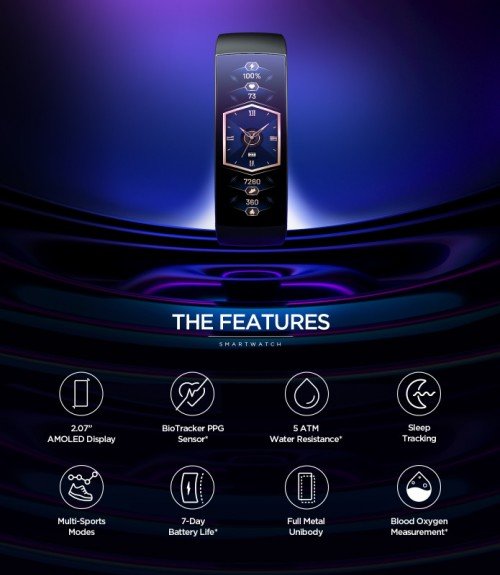 Amazfit X flaunts a 2.07-inch curved AMOLED screen with 400 nits as the maximum brightness. The curved display does look great, and overall the band has a beautiful design. The screen has a curvature at an angle of 92° from any horizontal flat surface. The brand has done away with all the physical buttons, and now we have an all-new pressure-sensitive button to help easier navigation with the smart band.
The band comes with an improved and enhanced heart rate tracker. This lets you track your heart rate accurately throughout the day. It also has an infrared sensor that helps in measuring the blood oxygen levels in your body. Making the use of all the sensors, the band will also let you measure your stress levels and accordingly rate your sleeping. The smart band also comes with support for GPS and GLONASS which is usually a feature for smartwatches.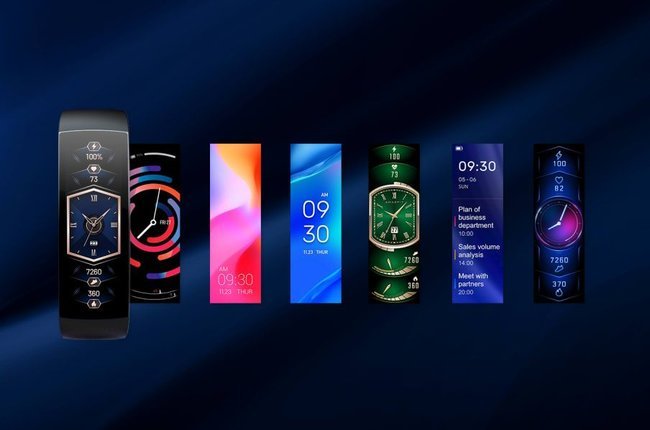 Talking about the battery life, the band comes with a 205 mAh battery that easily can last you up to 7 days on a single charge. The band charges through a magnetic snap. Furthermore, it also comes with support for water resistance up to 50 meters deep. Talking about the software, you can easily connect it to your smartwatch to access all the details about your health and workout. It offers people up to 9 different modes of workout.
Xiaomi Amazfit Price, Buy Online:
The Amazfit X is now available for pre-order at Indiegogo. Mark these words, the smart band is currently available for $149 as early backers exclusive offer only on Indiegogo. However, the actual price of the band is $329 for which it will be commercially available in the markets starting from August 2020. It will be available in Eclipse Black and New Moon Gold color options. You can pre-order the device now using the link given below.
pre-order amazfit x [indiegogo link]
Go ahead and pre-order your very own Amazfit X. Hurry up if you want to grab the early backer offer and get the smart band only for S149.
Stay tuned for further updates on Amazfit X and more such related content. Also, share this article with all those people who have been waiting for this smart band for so long.