Xenonauts 2 has eluded fans for a long time now. The latest installment of the Xenonauts series and currently available as a beta version on Steam, the game is still in the works. Here's what we know about the Xenonauts 2 Release Date: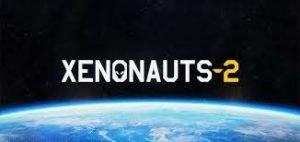 Xenonauts 2
Xenunauts 2 is an upcoming turn-based science-fiction game that follows our player through a timeline set during the Cold War. Based on XCOM games, the game incorporates resource building as well as combat mechanics. It is the successor to the 2014 released game, Xenonauts, which involves the player defending Earth from an alien invasion in the late 1900s. Xenonauts 2 Release Date has been widely anticipated by fans all across the globe, and for good reason. The game has been available as a beta on Steam currently, but when will it finally release?
Xenonauts 2 Release Date
Announced in 2016, The developers released a build for gamers to critique. Goldhawk, the developers, then released a demo as they wanted the gaming community's opinions before going into full-fledged development. Goldhawk then set up a crowdfunding campaign on Kickstarter and quickly reached their goal. This led to the game's beta release in November 2018. This release was, however, limited to people who had donated a minimum of $25 to their campaign. The developers pegged the game to be released somewhere in 2020, however, we've blown past the date and there have been no signs of a release yet.
The release is shrouded with inconclusive stories and non-credited sources. The developers haven't announced any official release dates, as they are still working on the beta updates. Xenonauts 2 can be found on Steam, but restrictive access which you'll need to request in order to enjoy the beta version. Fans and critics all around the world have been waiting for the release, but the developers have indicated the game to be a work in progress as they still want to develop it further before release.
The latest development for Xenonauts 2 is the release of the closed beta V18. The beta is only available to the Experimental branch, which is the category of players who receive the latest build(with bugs and stability issues). To keep yourself up to date with the developments for Xenonauts 2, we advise visiting the forum, which can be found here:
When will the game release? Only time will tell…