By the time you are scrolling through this article you are connected to a network, isn't it? Of course, you are, else how would you even be able to visit this site. So, we all probably know how huge the world of the Internet is. Let me tell you; it is way larger than what you have been thinking it to be. Over time, the Internet has grown up to become one of the very essential parts of the industry and our lives as well. Tell me one thing that is not available on the Internet or at least tells me one thing where the Internet does not come in handy? Couldn't think of any? No worries, because the Internet is one of the many reasons we are witnessing this digital era.
So, what kind of data connection do you use? According to a recent survey, more than around 80% of people in the world use a wireless connection. Yes, we know that wired connection provides much faster speeds than wireless ones, but this is the truth. You have probably heard of Wi-Fi and know very well what it is, right. Wi-Fi is a network access protocol designed to connect systems on a local area network or simply access the Internet. it is based on the IEEE 802.11 networking protocol standards.
Wi-Fi 7, when wireless becomes faster than wired!
Over the years, Wi-Fi has also seen a lot of growth. Pretty much every device that comes these days have Wi-Fi support. The most recent version as of now is the Wi-Fi 6. While Wi-Fi 6 is still pretty much new to the market and is currently available only with a few new devices, and routers, here we have some news about Wi-Fi 7. Wi-Fi 6 in itself was a major improvement from the previous versions. To mark some stats, Wi-Fi 6 provides around 40% faster than Wi-Fi 5. Wi-Fi 6 is known as the 802.11 ax in more technical terms according to the IEEE rules. When Wi-Fi 6 showed up, people all around were amazed by the insane 9.6 Gbps speed that it offers. But, as we move ahead of time it is only real for us to witness better things than before.
Wi-Fi 6 offers insane speed but it is still slower than a wired connection. Not anymore though! Yes, gone are those days when wired connections were faster than wireless ones. Wi-Fi 7 is the next big thing that makes it happen. It is known as 802.11 be more technically. Wi-Fi 7 is still under development and it won't come anytime soon. But, as of what we know so far, it will offer an earth-shattering speed of around 30Gbps compared. Woah, that's insane. People will go crazy about that. Well, the speed is blazing fast but, what was the need for it? Like, Wi-Fi 6 is still pretty much new and offers a good amount of speed. Besides that, we also have fast wired connections lying around. Things will make more sense when you hear the rest of the features it offers.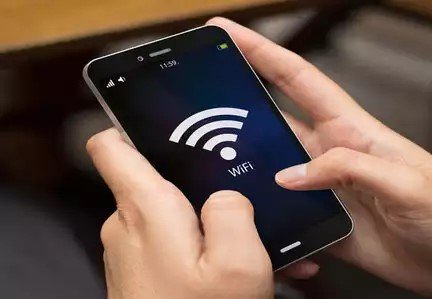 What apart from insane speeds?
Well, to start things, Wi-Fi 7 comes with a new security protocol, namely WP3. It is far better than the previous WPA2 standards and not so easy to crack. Apart from that, it uses Wi-Fi 7 uses the new CMU-MIMO technology framework that offers up to 16 data streams. It also provides a door for proper 8 lanes to 16 lanes interstellar highway. This is much more enhanced than the normal MU-MIMO technology used by Wi-Fi 6, which only offers only up to 8 data streams to work at the same time. Isn't that great?
Pervious Wi-Fi networks used to transmit airwaves with 2.4 GHz and 5 GHz frequency bands. Wi-Fi 7 will support 6 GHz frequency bands simultaneously with the other two bands. To reach transmission speeds of 30 Gbps, Wi-Fi 7 will use 802.11 be standards with upgraded 4096-QAM signal modulation method compared to the 1024-QAM used in Wi-Fi 6. With Wi-Fi 7 router you can connect to the Internet and enjoy insane speeds at the same time from multiple devices.
So, that was all you need to know for now about the latest Wi-Fi 7 technology. Talking about its release, we won't be seeing it anytime soon until a year or two at least. So, don't just think of it being available soon. Till then, we have the Wi-Fi 6 all to ourselves.
Stay tuned for further updates on Wi-Fi 7 and more such related content. Also, share this article with all those people who have been going crazy about the speeds of Wi-Fi 6 and would go even crazier after hearing about Wi-Fi 7.