Stardew Valley is an open-world farming sim game that includes elements of standard RPG games. As with any standard RPG game, Stardew Valley features elements such as a leveling system, crafting system, grinding system, and exploration. The game is one of the most popular farming RPGs in the genre.
The game is open-ended, giving the players the freedom to take on activities such as growing crops, raising livestock, crafting goods, mining for ores, selling produce, and socializing with the townspeople, including marriage and having children. Besides being a single-player, the game also allows up to three other players to play together in an online multiplayer co-op.
How is Stardew Valley in 2021?
Stardew Valley is very much popular today and also receives constant fixes and updates from the developers. The game also received a major 1.5 update that brought many new features and also expanded the game for players.
There are many different activities to do in Stardew Valley. There are also many items and resources to collect for players. The open-ended nature of the game allows players to explore the world, discover secrets, solve puzzles and also go on a treasure chest hunt.
The game is highly acclaimed for its addictive gameplay. A combination of charming characters, secret lore, and constant love and attention from the game's developer has kept this Stardew Valley alive for half a decade and it doesn't look like it's going anywhere anytime soon.
Flower Dance in Stardew Valley
The Flower Dance is an in-game festival that takes place in Stardew Valley on the 24th of every Spring. Players can dance with one of the bachelors or bachelorettes.
The dance festival takes place in the far west of the Cindersap Forest. It is across the bridge that is south of the Wizard's Tower. The area is exclusively accessible only during the Flower Dance Festival.
How to take part in the Flower Dance Festival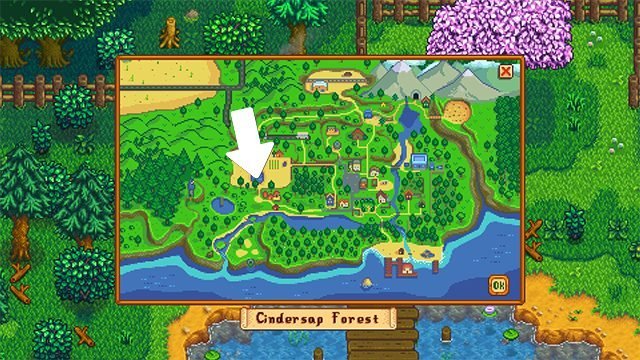 The first step for players to partake in the dance is by entering the Cindersap Forest. The timing has to be strictly between 9 am and 2 pm.

Next up, players must talk to other bachelors or bachelorettes (twice) and invite them to dance. (They will refuse unless you have at least four hearts of friendship with them.)

In the multiplayer mode of the game, players can also dance with one another.

Finally, players can talk to Mayor Lewis to start the dance.
Read more info on the game here