Diablo Immortal is a unique mobile game as so many in-game features have been embedded in it to make the gameplay quite fascinating as you progress. The game has attributes that fall within the primary, secondary, and, additional categories. The primary attributes are made up of vitality, strength, willpower, intelligence, and fortitude, the latter will be discussed extensively. Each of the six classes of characters in the game benefits from these attributes in different ways. In this article, we will answer What does Fortitude mean in Diablo Immortal and all the important details surrounding the Diablo Immortal fortitude attribute. Before we get to that, it will be wholesome to explain related attributes and have a quick overview of the game.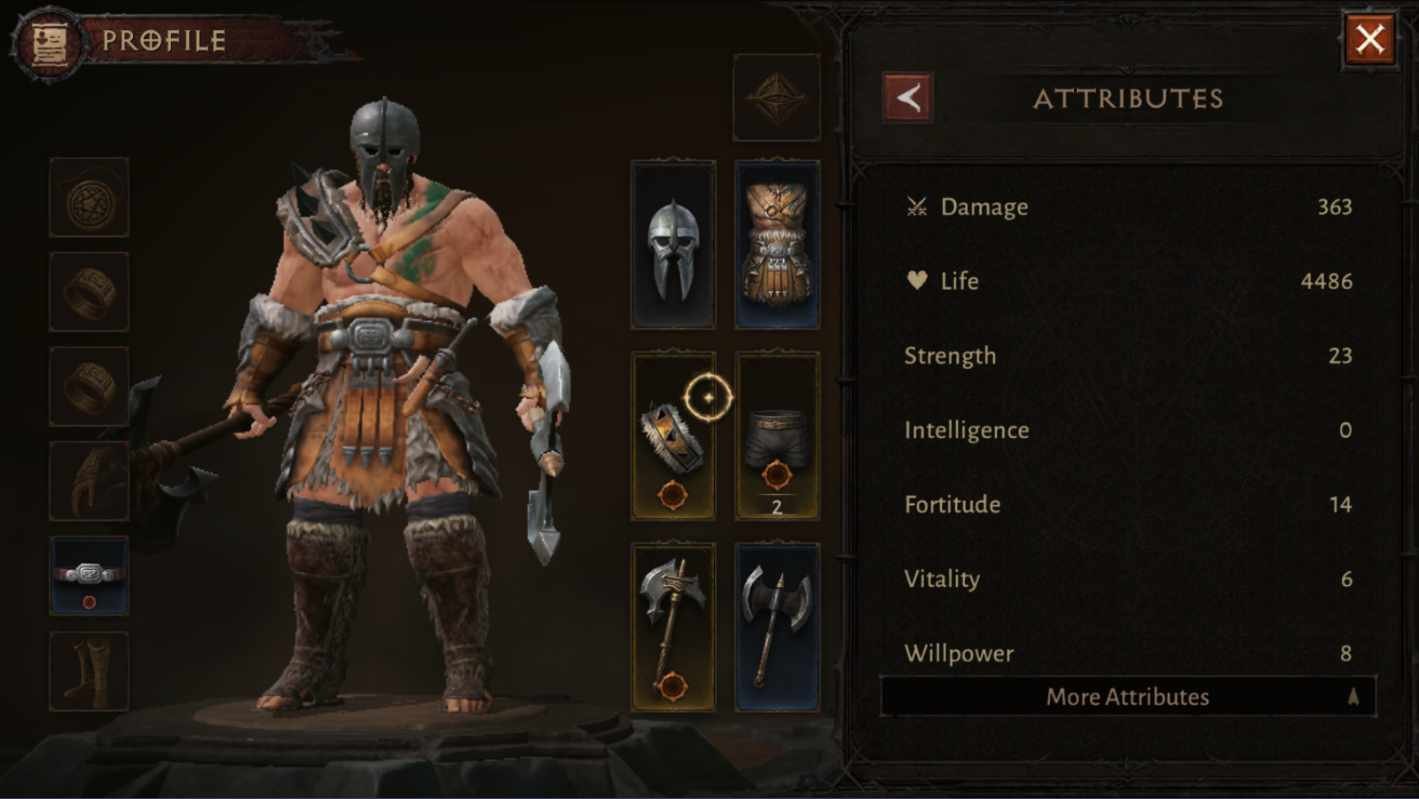 Diablo Immortal has an extensive range of in-game stats, ratings, and attributes. It is easy to get bamboozled by the sheer number of them all, so let's describe them in summary. Starting with primary attributes, these include the 5 attributes mentioned earlier. Vitality increases the life span of the character, strength increases the damage inflicted by the character– especially if the character is from the demon hunter, monk, crusader, or barbarian class. Willpower increases potency and resistance, intelligence increases the damage dealt by characters from the wizard and necromancer classes, while fortitude on the other hand increases armor strength and penetration. Secondary attributes include; potency, combat rating, armor, armor penetration, and resistance. All the attributes relate to and have effects on each other in various ways. Let's now focus on the Diablo Immortal fortitude attribute.
What does Fortitude mean in Diablo Immortal?
Fortitude increases combat rating, armor, and armor penetration for characters of all classes by 1 for each point they gather. This will help you confidently go on the offensive without getting struck down by light blows to your armor. It equally strengthens players when they are in defensive play. Like all primary attributes, you can increase your level of fortitude in the game by acquiring gear with high scores plus the bonuses getting such gear and items come with. You can also increase fortitude by possessing a magic property with the potential of it becoming a legendary property. Also, work on getting your resonance score high as this increases your fortitude and other primary attributes. 
Endeavor to share this article with friends in your gaming community and stay in touch with Digistatement for similar updates and more gaming tips, tweaks, and tricks.