We have seen a lot of real-time tactical titles in the past, but not all of them have been as worthy as we need them. You can name the likes of Shadow Tactics and Desperados III as the best ones and that will not be wrong.
But if you are looking for a real-time tactical game with quite a lot of elements mixed, then you should check out War Mongrels once.
Developed and published by Destructive Creations, this game promises to be a really good tactical survival game, with a lot of twists and turns. The game has an isometric perspective which feels cool to play.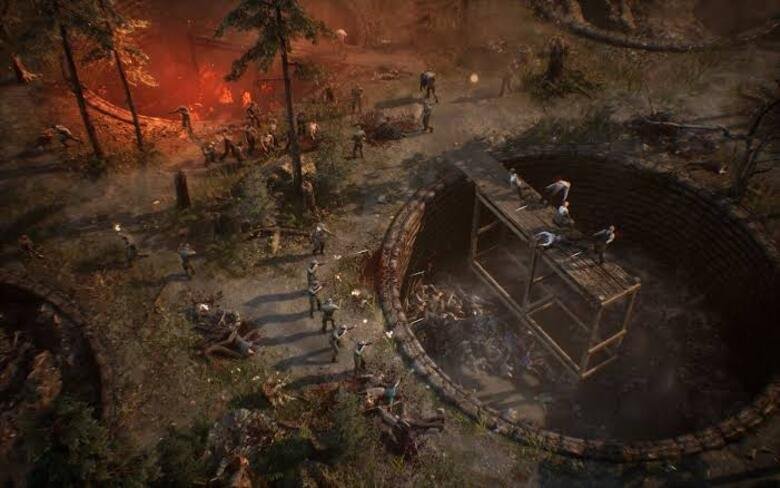 And there are quite a lot of features it currently boasts about. The game has come with a lot of potentials and promises, but there are certain setbacks too.
Here is a crib sheet of everything you need to know about the game, including a major glitch!
WAR MONGRELS RELEASE DATE AND PLATFORMS
The game is developed and published by Destructive Creations. This is the same company that gave us titles like Hatred, Ancestors Legacy, and Space Raiders in Space. The game was released on 19 October 2021 for PC users via Steam and Epic Games Store.
If you are wondering about the console version, the devs have mentioned that they will be bringing the console version for sure in the new future. Till then, the game is available on PC to play.
WAR MONGRELS GAMEPLAY
You already know that War Mongrels is a real-time tactical game with a lot of elements like action, adventure, and stealth blended. The dark and intriguing story is set on the eastern front of World War II.
To summarize, this is a game you need to play if you want a break from the hardcore action titles and get immersed in some mind-boggling gameplay.
According to the developers, "The heavily history-inspired storyline guides players through the journey of two Wehrmacht soldiers as they go from deserters to hefty guerrilla fighters."
"Their team expands as they meet new characters who support the same cause. As each character has their own set of skills and advantages, players must learn to combine them effectively to outsmart the enemy during a variety of missions in a changing environment".
They also added that "Sneaking, distraction, silent kills and using the environment are some of the main skills players will have to take to heart, but a stock of firearms will also be available and useful in completing mission objectives. And as the goal of every hero is to save others and hopefully survive, our heroes strive to prevent the deaths of innocent people instead of getting away from the war as originally intended."
WAR MONGRELS FEATURES
These are the best features you will find in the game –
You will have an immersive, unique and thoughtful story. The game has a good mix of tactical gameplay along with elements like adventure, action, and stealth.
The game has an interactive environment that will make you put your tactical decision-making process to the test.
You will have both single-player and multiplayer modes. You are free to go alone exploring the stuff, or you can form your group of friends and take on the enemies in the online co-op mode.
Now here is one major issue found in the game that we need to discuss. A lot of players have reported that they get a white screen in the game whenever they try to launch and run the game. As a result, they are unable to see the drawn cut-scenes.
This mostly happens if you do not have the Windows Media Foundation components, specifically the Windows Media Player, installed. If your Windows is 'N' version, it strips out these components on purpose.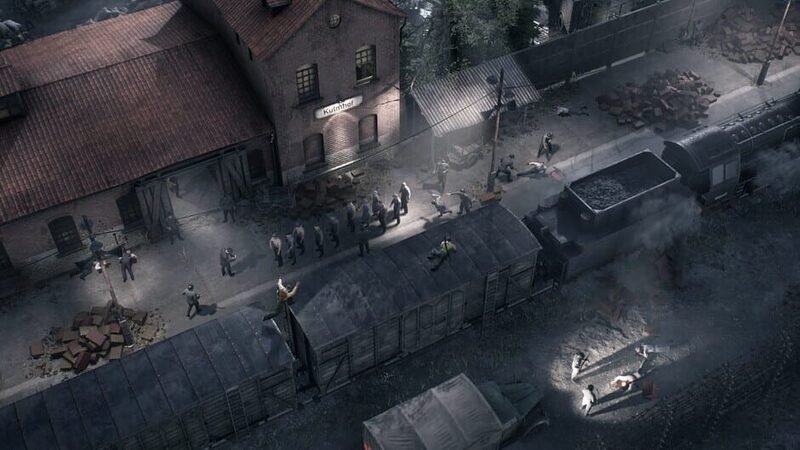 So if you want to watch the dawn cut-scenes, just install these missing media components. And follow Digi Statement for more tips and tricks like these.