A brand new installment in the famous Victoria video game series, Victoria 3 has recently been released worldwide for the PC platform. Being in the early stages of its launch, the game is facing several issues. One of the most common issues that Victoria 3 players are encountering is the "Not Launching" issue.
This issue gets triggered when players try to launch the game and an error with the message "Launching the game failed. Please verify the integrity of your game files. If you are using Windows, you may also need to install Visual C++ Redistributable and .NET Framework" comes up. Well, this issue is not as simple to resolve as it is mentioned in the message. If you also encountered this error and want to know if there is any fix yet, then continue reading this article till the end.
Victoria 3 Not Launching issue
Not even a week has passed since the release of Victoria 3 and it has already started troubling its players. Not the ideal launch that Paradox Development Studio must have expected. The "Not Launching issue" of this game is common to players who are having old processors/CPUs. But, there is no need to worry as this issue has reached the ears of the developers and they have already started working on a permanent fix for this issue at their end. However, if you are not having that old PC or processor, here are some fixes that you must give a try: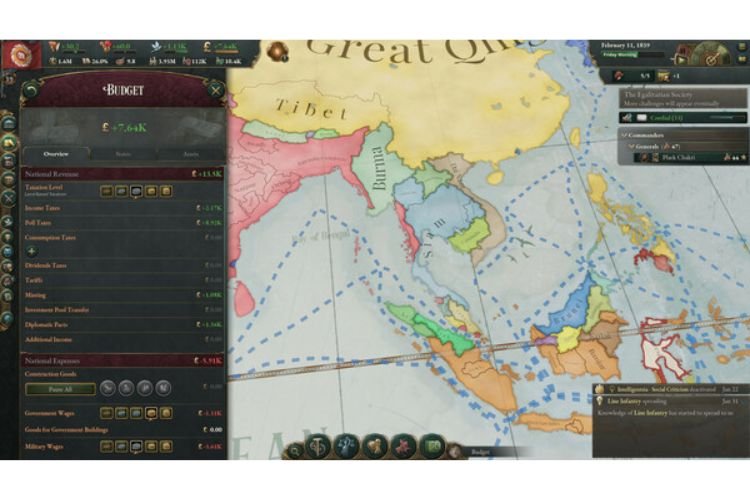 1) Verify Game Files:
Almost every game nowadays brings a situation where there is a need to verify game files. To do it, simply open Steam, head to the Library, right-click on Victoria 3, and select 'Properties'. In the Local Files section, you can find the option to verify game files. Select it and let the process get completed.
2) Install Visual C++ files:
There is a possibility that the issue is regarding any corrupt or missing Visual C++ file. You must install or repair them. To do it, go to the official website of Microsoft and install VC_redist.x64 and .x86 files.
3) Install .NET framework:
You must also try installing the ".net Framework" again from Microsoft's official website. There is a high chance that it is already present on your PC. If that's the case, it will automatically give you a message that you already have it.
4) Restart your PC
Try again launching the game after restarting your PC.
5) Launch from .exe file
Head to the game installation folder and try launching the game's .exe file from there.
So, these are some fixes that you can give a try. If you are still unable to resolve this issue, just wait for the officials to roll in a patch update that will permanently eliminate the Victoria 3 Not Launching issue. We hope that you found this article helpful. Stay tuned to DigiStatement for regular gaming updates.