There are rare instances when a game is released on PC platforms other than Windows. Especially, players with a  Linux system are often left out when trying new games. Still, there are few gems that get ported to Linux, and the new roguelike title, Vampire Survivors is one of the games. It is officially confirmed by poncle(Game dev) that the title will get released on Linux systems soon.
Vampire Survivors is a gothic horror game that offers an overhead view camera with an art style that early NES games had, combined with a phenomenal soundtrack & roguelike elements that adds the thrill when slaying hundred and thousands of monsters, along with new content that will arrive in the future once the game fully releases. Read on more to know more about Vampire Survivors and the details surrounding the release of the title on Linux.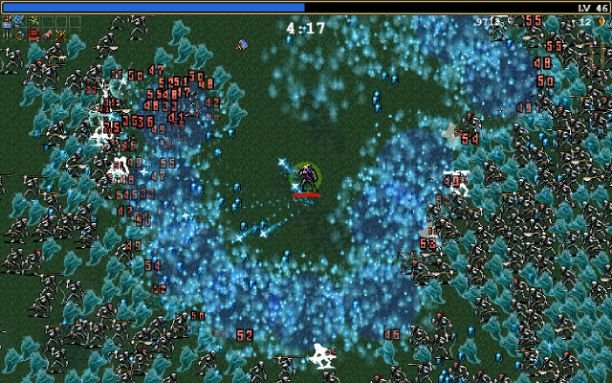 Details about Vampire Survivors
As the game is currently in early access, you can expect to see few changes implemented in the game until it is officially released. Advertised as an indie roguelike title, it drew many players due to its impressive presentation and the content it has to offer. There's also an achievement system implemented that players can earn by completing the specific challenges in a particular manner. What's more, they'll also have access to new weapons, characters, and pickups to get them started and help them learn the basics before they step foot into the deadly environment and slay their enemies.
What else is included in the early access version?
As it's an Indie game, the development of the game is going pretty smoothly and poncle has stated that he will be releasing the Linux version of the game pretty soon. This proves that he's off to a good start and with the overwhelmingly positive reviews the game got on Steam, he must be quite excited to push more content in the future updates for Vampire Survivor. Here are the current features that the early access version of the game has.
11 pickups and characters
43 Achievements in the game
Supports native keyboard and mouse, controller, and touchscreen.
27 weapons and 15 power-ups and more
New content in Vampire Survivors
To celebrate the positive reception, the dev released a 0.2.11 patch update for the game that introduce several new additions. Check out the list of features the new update has.
1 new weapon evolution.
New music track for Green Acres.
1 new relative power up and passive weapon
1 new character
3 new achievements
Saves backup system.
Fixed a bug where the game crashes on picking up multiple chests simultaneously
Implemented a fix for people stuck on an empty screen or having high CPU usage when launching the game.
Tweaked heaven sword to take longer time to despawn
Now, every level in crown yields +8% experience.
We hope that you enjoyed reading this article, stay tuned for more updates at Digistatement.