Valorant is the newest FPS shooter which is currently ruling the Twitch charts. The game is currently in Beta, but still, it is becoming the new favorite of the esports community. The closed beta for the game kicked off on April 7, but it is only invite based.
Beta players have raised a lot of concerns regarding the matchmaking of the game. In one match, you could be matched against a very tough team while in other, you could simply thrash the opponent team due to improper matchmaking in the game.
Well, there is good news for Valorant fans as one of the devs, Joe Ziegler, has revealed that Riot Games will incorporate a Rated Mode to the game. So, Ranked mode is expected to arrive for the game pretty soon. However, no date has been confirmed by Joe yet. Have a look at the official tweet down below.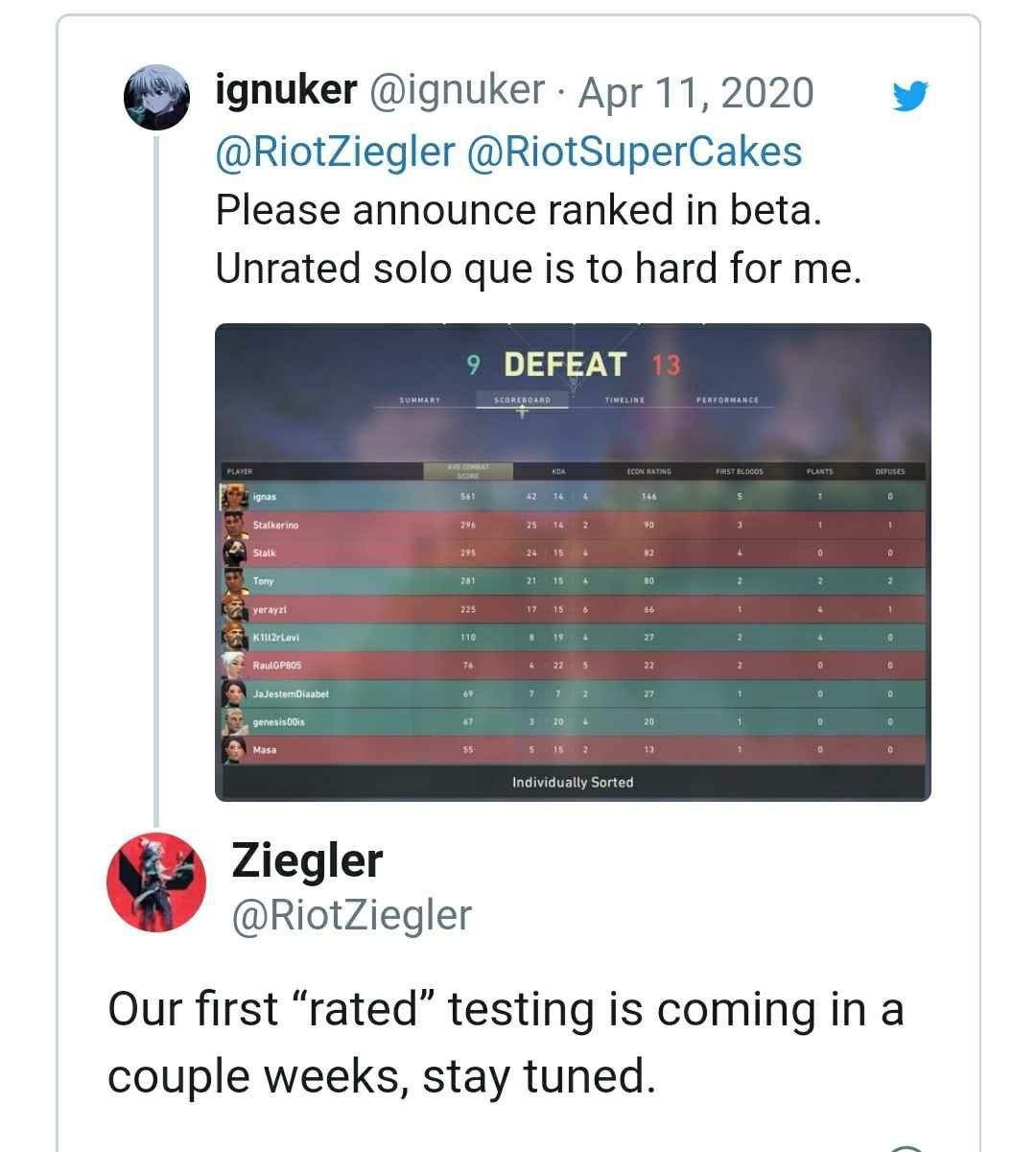 Speaking of the game, many players are considering Valorant as a hybrid of CS: GO & Overwatch. The game features agents which possess unique abilities. There is a buyout menu at the start of the game just like CS:GO, so players are also required to maintain the economy.
Valorant agents have been divided into the following four classes : Duellant, Initiator, Tacticer & Guardians. Currently, the following agents are available for the game : Phoenix,Jett ,Viper,Sova, Cypher, Brimstone, Sage, Omen.
There are three more leaked agents, which are expected to become the part of the game in the near future. Rest assured, we are keeping a tab on all the developments & will update you with more information whenever it arrives.