Riot Games has updated the Valorant store, offering a new series of skins and cosmetic items available for weapons. For the moment, this shop will be updated weekly.
Stylish weapon skins, without handicaps
Since Valorant is an FPS, its developers decided to focus on weapon skins before anything else. They can affect the texture of the weapon, but also its sound effects, its animations and its graphic effects. Some skins will be scalable and will have more or less pronounced transformations depending on the number of Radianite Points invested. On the other hand, for the sake of not creating an advantage or disadvantage to play against a player with a skin, only the player equipped with a skin will be able to benefit from the sound effects, animations and light effects of a skin.
HOW TO BUY CONTENT ON VALORANT?
To do this, you need A Points (or Valorant Points), equivalent to Riot Points in League of Legends. To get A Points, nothing more simple, you just have to buy it by going to the game store and spending, depending on your choice, between $ 5.49 and $ 99.99.
500 Valorant Points for $ 5.49
1150 Valorant Points for $ 11.99
2150 Valorant Points for $ 21.99
4400 Valorant Points for $ 43.99
5500 Valorant Points for $ 53.99
10500 Valorant Points for $ 99.99
When you click on a skin, you can see its price and appearance, as well as the different improvements you can get on it thanks to Radianite, the second currency of Valorant. Radianites allow you to upgrade certain weapon skins and other in-game content. You can get Radianites via the combat pass or purchase them directly in exchange for Valorant Point:
20 Radianites for 1600 Valorant Points
40 Radianites for 2800 Valorant Points
80 Radianites for 4800 Valorant Points
Radianites can also be earned progressing through the battle pass challenges. The weapons have additional levels, each level has its own unique skin so you can have some very cool variations.
VALORANT WEAPON SKINS COLLECTION GUIDE
Here's a list of the different sets of weapon skins currently in the game:
Avalanche
Imperium
Luxe
Prism
Reaver
Ronin
Avalanche
We saw Valorant graced with avalanche skins on the third week of beta. They feature an icy blue texture much like its name.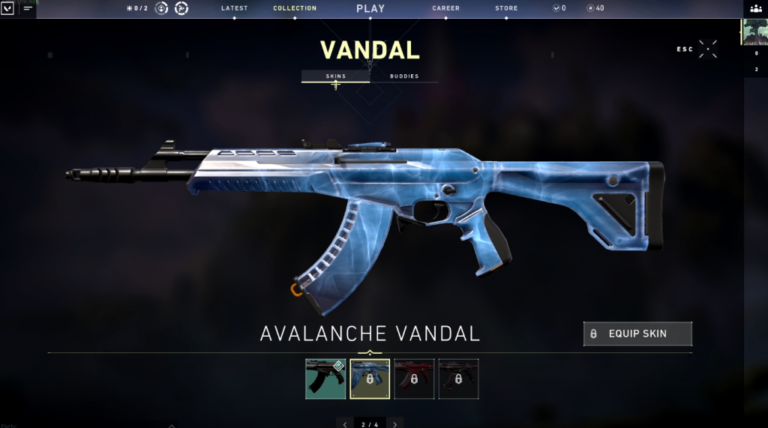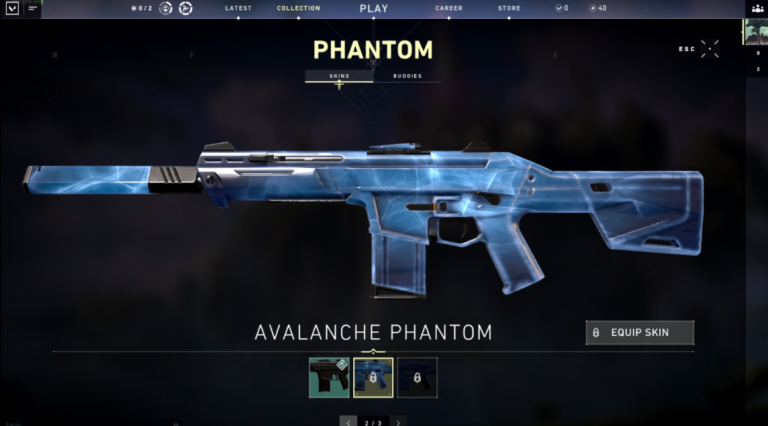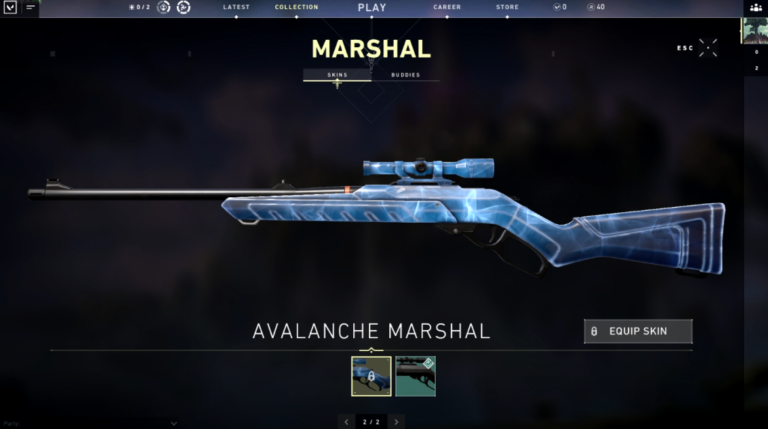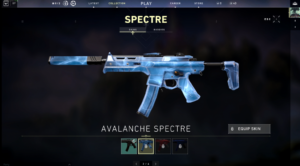 Imperium
Dragon Designs are done in shiny gold material. 1250 Valorant points for classic and 2550 for Melee.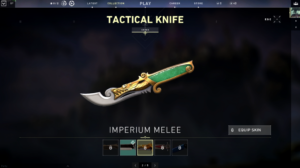 Ronin
Japanese samurai-inspired skins. They feature gold, black and red trims with dragons as the main theme.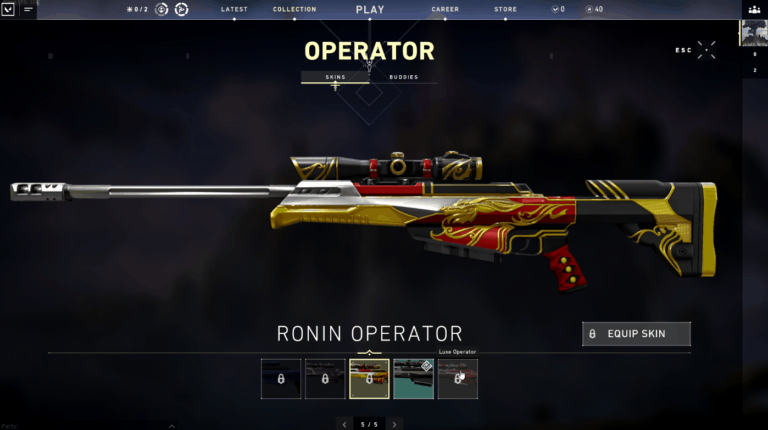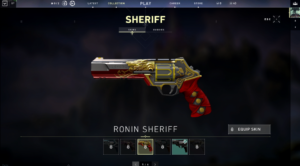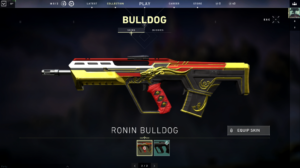 Reaver
The bundle is for 5300 Valorant Points.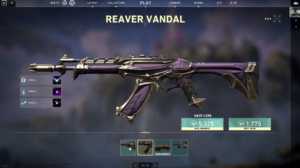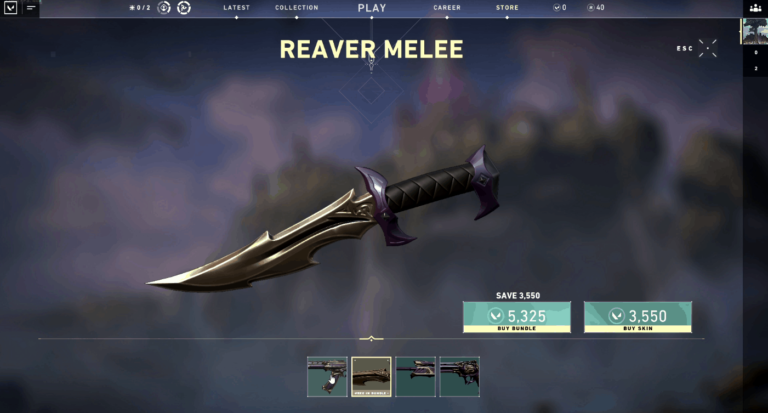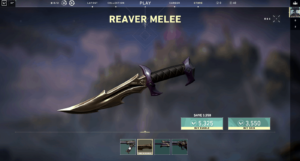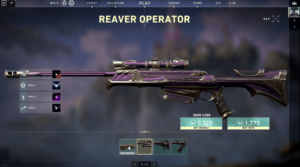 Luxe
Ghost


Spectre


Judge

Vandal


Operator


Melee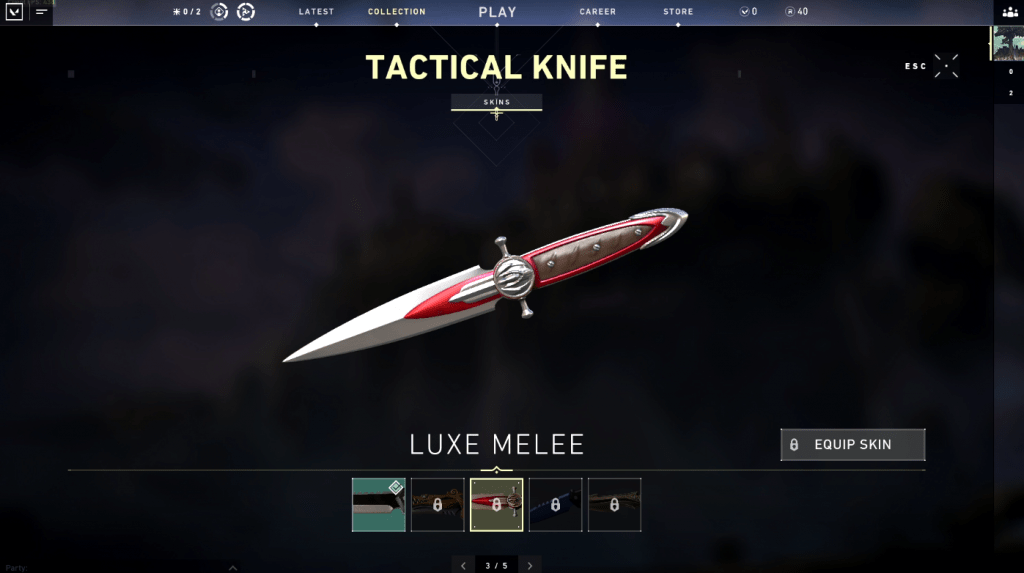 Prism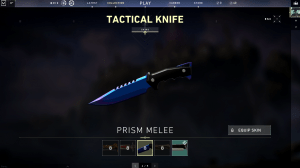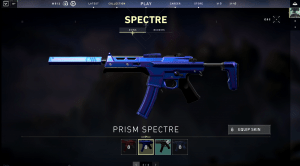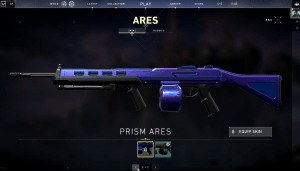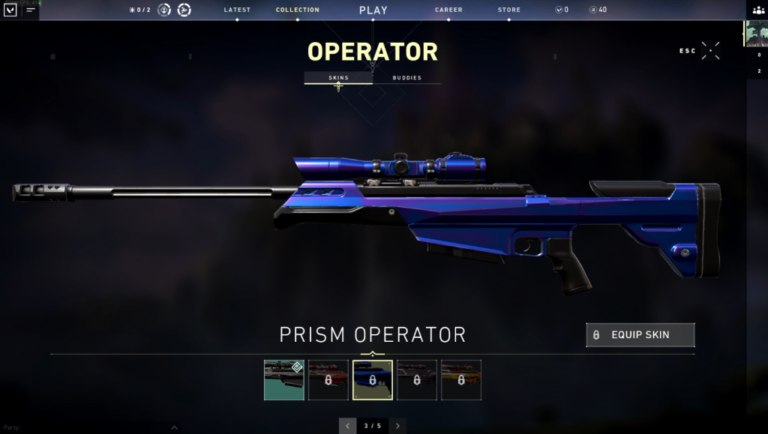 Agent Contracts Skins