Valorant is an upcoming free-to-play multiplayer first-person shooter developed and published by Riot Games. The game was first announced with the codename Project A in October 2019. It is set to be released for Microsoft Windows in the summer of 2020, with a closed beta that launched on April 7, 2020.
Some users have been reporting a weird bug in the game which lets an extra player join the 5v5 matchmaking and making it a 6v5 match. Well, a Redditor, who faced the same issue in matchmaking revealed some more details about this bug.
He mentioned, "We were playing a game of Valorant when we realized we had 6 players. Another shock was that the player had the same character as me. The player had no ping and shared the same name as the enemy phoenix." According to him, the extra player who joined his team was a bot, which shows that it could be an AI bug.
Another Redditor (u/T1biggerthanMoe) shared an in-game screenshot, which shows 5 players against a team of 6 players.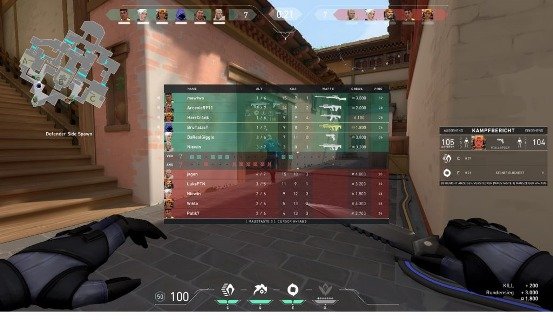 This issue has been addressed officially by the developers. The official Twitter handle of Valorant posted a tweet and mentioned that the concerned team is actively working to solve 6v5 exploit along with other issues like server stability and low framerates.
Official Tweet –
Heading into this weekend: we're actively working on a number of server stability issues, and think we have fixes in for people with unusually low framerate and a solve for the 6v5 exploit. Looking into a few other errors that are popping up. Thanks for your patience!
Well, the official statement hasn't mentioned the arrival date of any update, but we can expect a patch update soon.