NBA 2K is a series of high-resolution basketball sports simulation video games developed and released annually since 1999. The premise of each game in the series is to emulate the sport of basketball, more specifically, the National Basketball Association, and present improvements over the previous installments. The game is available on all major gaming platforms, including mobile platforms – Android and iOS.
Well, the best way to rack some free tuff like players, keys, cosmetics, recharges, and a lot more goodies in NBA 2K mobile is to redeem the codes. These codes get reset every month and come handy to provide a big boost if you have just begun the game.
NBA 2K Mobile Codes List April 2020 Update –
The all-new code lets you add one of the game's most versatile players!
Code: RUBYJOKER
Availability: Expires April 28, 2020
How To Redeem Codes In NBA 2K Mobile
If you don't know how to redeem codes in NBA 2K Mobile, don't worry. It is pretty easy. Just open the game, and look for the "Redeem" option on the screen. Once you've hit the button, a screen will pop up with a space to type code with a virtual keyboard, as shown in the image. Enter the code and hit the enter button to redeem it and enjoy the rewards.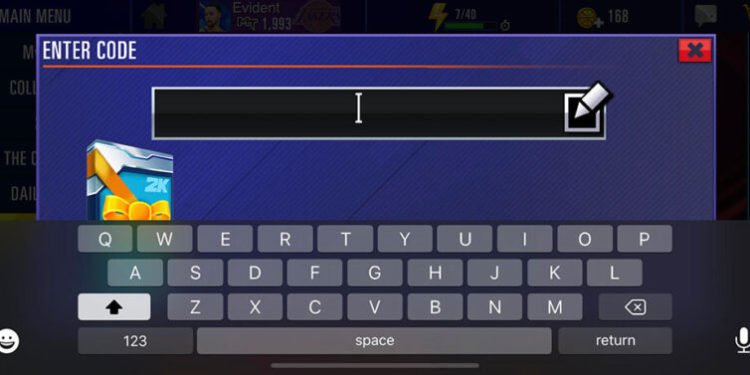 We will keep updating you with the latest NBA 2k mobile codes, till then happy gaming.