V Rising takes you to the next level when it comes to making you feel like Dracula. You can get servants in the game for yourself. But, the process of getting a servant is a little complicated. So today we have come up with a guide to help you get servants for yourself. Let's get into it.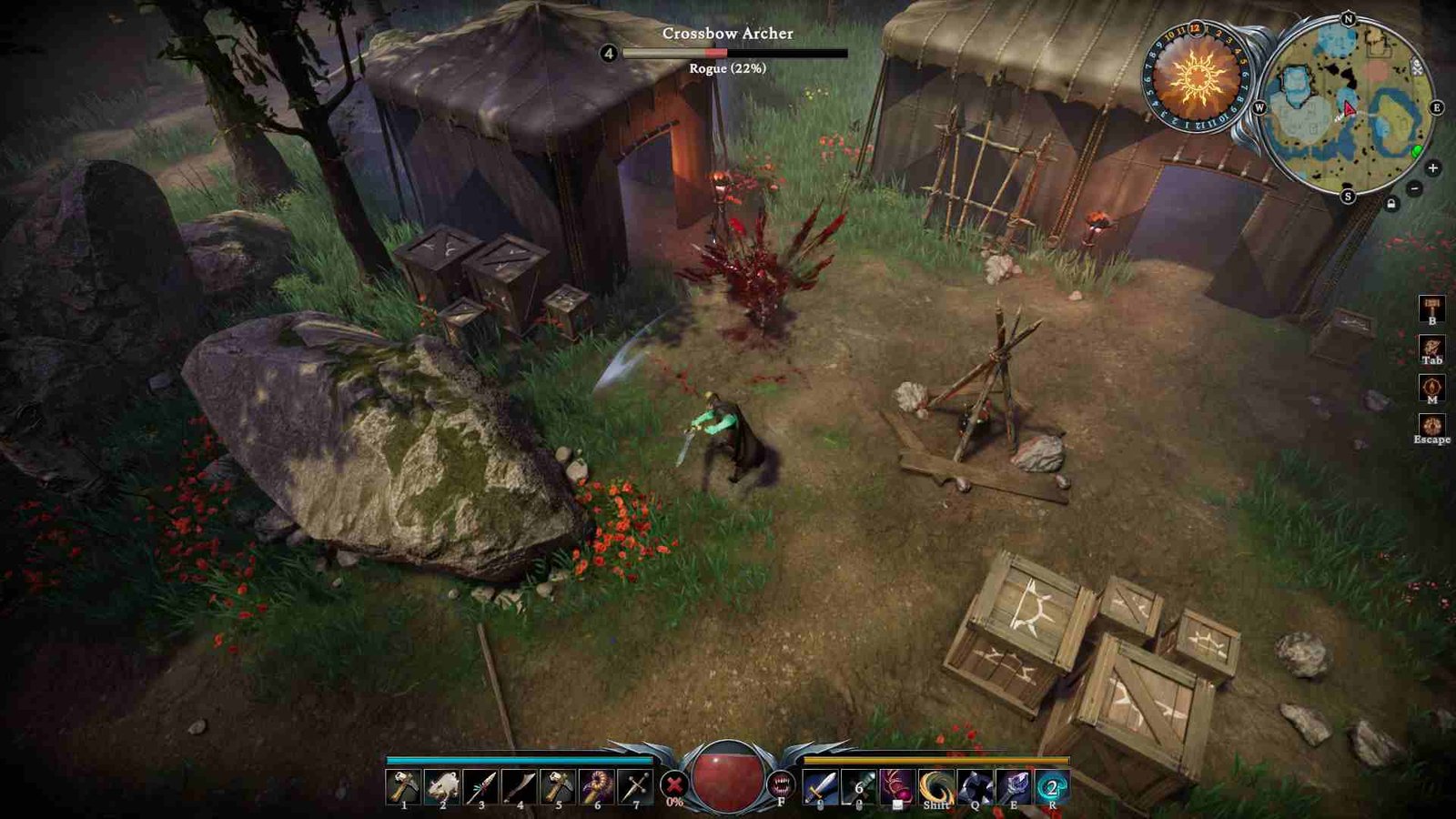 V Rising: How to get servants
All right so servants can be quite useful in the late game stages of V Rising. But you can't use them if you don't know how to get them now can you? So, to get servants you're gonna have to progress in the story quite a bit, you also want to make sure that you have the stone coffin built as well as a servant coffin and finally, you're going to need dominating presence. You can't make servants without servant coffins. Now, let's get into the real process.
Go out into the wild and approach any enemy that you want to convert into a servant.
Fight this enemy until you bring their hp down to like 30%. Now, remember you're supposed to weaken the opponent and not kill them.
Once they are around 30 HP, you are going to use a spell on them. But before you use the spell, make sure you have dominating presence equipped.
Use your magic spell "Kiss of the Vampire" and you should be able to put the enemy under your control.
Once you have a person under your spell, lead them back to your base and approach the servant's coffin.
Interact with the coffin and select the Convert option. After a while, once the process is complete, you will have yourself a proper servant.
Servants in V Rising can be equipped with all kinds of armor and weapons so consider using that to your advantage. Also, as a side note, we wouldn't recommend trying to capture servants around sunrise. You do have to lead them back while channeling the spell and this can get chaotic. Well, that is all you need to know about getting servants in V Rising.
Conclusion
That concludes our guide on how how to get servants in V rising. Now, you should be able to amass an army of them and make them do your work. Visit Digistatement for more informative articles like the one you just read. Thank you for reading!