Samsung displaying ads on its devices is what has been creating a hot topic on the internet. Some images reported to be of the upcoming One UI 2.5 have been creating these tensions. While the issue is not yet crystal clear, users have already started worrying about it. As of now, ads in the Samsung Health app and lock screen have been seen in those images. A lot of talks have been going around about these apps, also coming to other stock apps in Samsung devices. But, is it true? Will Samsung bring ads to its devices for real? Is Samsung resorting to ads?
Things are only getting messed up about this Samsung ads thing. While the matter is not yet confirmed by Samsung, users have started backlashing on the community page about it.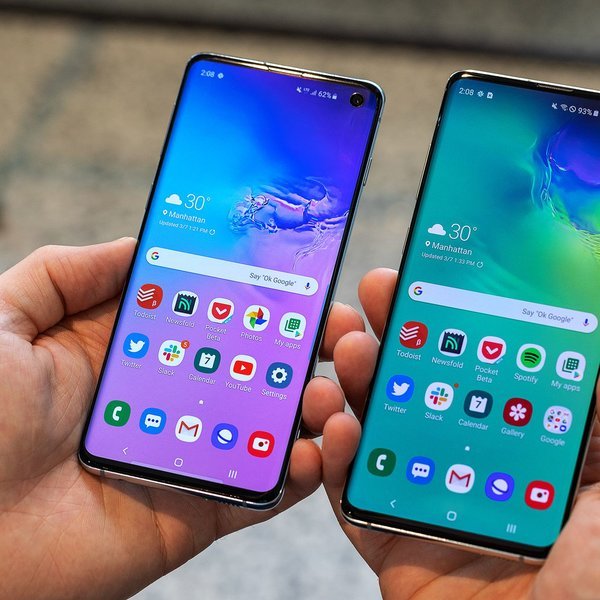 Users signing a petition to remove ads from Samsung devices
After all those backlashing, users are now also signing a petition on Change.org to remove ads from Samsung apps. While ads have not yet been seen on any Samsung phones other than those two reported images, users don't seem to understand whats going on. Earlier, we saw Sammobile confirming that there's no such thing about ads coming to Samsung devices. It was rather a joke that got lost in translation. People still don't seem to understand are continue to fight against something which is not yet even confirmed.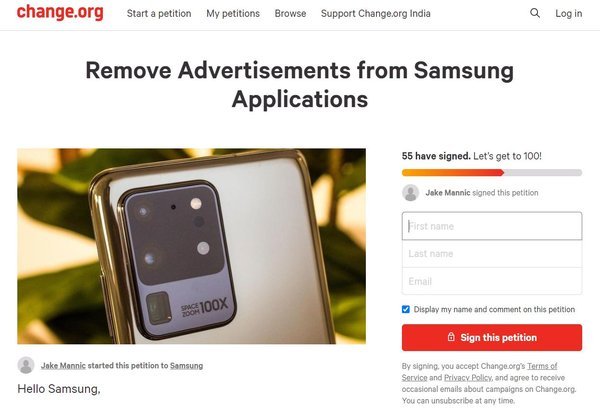 Users say that they have been receiving several notifications and ads on their Samsung devices. They say Samsung display ads about other Samsung products on their devices. Here is what a user has to say about it. Take a look:
You mean like this s20 ad inside an s20…?

Samsung is unbelievable. How much more should I spend so that they could shut the f*** up with these 'excessive' ads. pic.twitter.com/Efx9iLZzvz

— Alvin (@sondesix) June 8, 2020
Well, this is not actually an ad rather Samsung's offer notifications. Samsung displays some push notifications on its smartphone to notify users about the latest product offers, product launch, and a lot more. These are not considered as actual ads. However, for users, it seems any product notifications are ads as well. Users have not yet understood whats going on and still fighting for it.
What to do?
Yes, we know its not good to hear about Samsung bringing ads to its device. Like, who would appreciate Samsung for displaying a bunch of ads on the lock screen and system apps on a $1000 premium flagship smartphone. Literally speaking, no one would love that. As of now, there have been no other proofs or official statement from Samsung about displaying ads. We expect things will get very clear in the coming days. Until then, nothing can be said about all these ads stuff. However, we personally don't think that Samsung will do something like displaying ads on its devices, especially its flagships.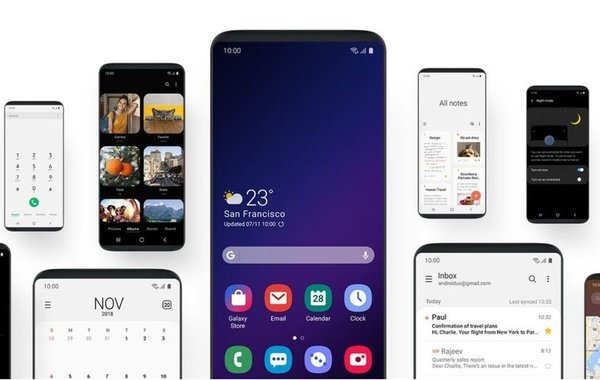 It seems Samsung will very soon come forward to say something about these ads thing. If not, things will become very clear once Samsung launches the Galaxy Note 20 series devices. These devices will come with the upcoming One UI 2.5 which people think is going to bring ads to their devices. So people, keep waiting until then. Let's wait for some official statement from Samsung and more reports for further clarification on this issue.
Stay tuned for further updates on One UI 2.5 ads and more such related content. Also, share this article with all those people who have been wondering about ads coming to their devices.