Games like Prince of Persia, Assassin's Creed, Far Cry, Tom Clancy series, and Watch Dogs have given us plenty of memories. Credit goes to Ubisoft, the French Video Game company which is based in Montreuil, France. Although they created games for various platforms, gamers have shared their memorable experiences across each platform. With the game franchises coming up with more sequels for the audience, gamers look forward to the next version. It helps them to continue the story, they have been following for a long time. 
But gamers encounter errors. They do not just hamper their experience but also leave them in an unexplained spot. Many of the game errors, faced by the user are unexplained, and yet to be addressed by the game creators. They come in various numerical error codes or alphabetical in some cases.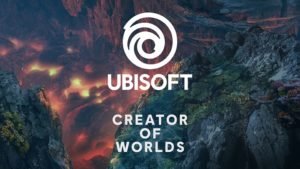 Ubisoft gamers have reported various Error codes. One of them is Error code Gloomy Squid. What is Error Gloomy Squid? How to solve this error? Read this blog as we talk about the fix for this error code. 
Error Code Gloomy Squid: How to Fix It?
Error Code Gloomy Squid is a dll error. Through their medium of Ubisoft Support, the game creators are yet to address this error issue. We feel your dll error can stem from your antivirus. The antivirus software in our system has the tendency to report and automatically delete any file. This file can be a potential threat, hence the antivirus deletes the same automatically, for your system's protection. Some dll files are prone to get detected as viruses, hence antivirus automatically delete them, upon detection. 
You need to find the dll on your Anti-virus software.

The file can be found in the deleted section of the firewall or anti-virus (based on your Antivirus company.)

You can see the file in .dll format, and can restore the same.

Upon restoration, you can keep an exception clearance on the file. 

This will keep the anti-virus away from your game's .dll file. 
This way, the anti-virus would not harm your .dll file and you can get Error Code Gloomy Squid fixed. Hope this method was helpful. Thank you for reading.