It is disheartening to see Roblox pause in the middle of your favorite game. The Roblox error code 277 is displayed when there is a connection disruption with the server. This can happen due to various reasons. We will help you fix this error in no time.
Roblox error code 277 solutions
1. Use Roblox Utility Tool
The Roblox error 277 utility tool is highly efficient in solving the error. This is the best way to fix corrupt Windows registry files automatically. Download the tool on your Windows PC. Install and run the software. Initiate the scan to let the tool find the corrupt files. Repair those files and restart the computer.
2. Delete log files
Log files are cache data stored by games during execution. These files if accumulated over time can take up quite a lot of space. It might happen that these files are causing the bug in your game. To clean up the log files, press the Win+R keys. In the dialog box, type %loccalappdata%Robloxlogs and then press enter. Select all the log files and delete them. Now, run Roblox and check for the error.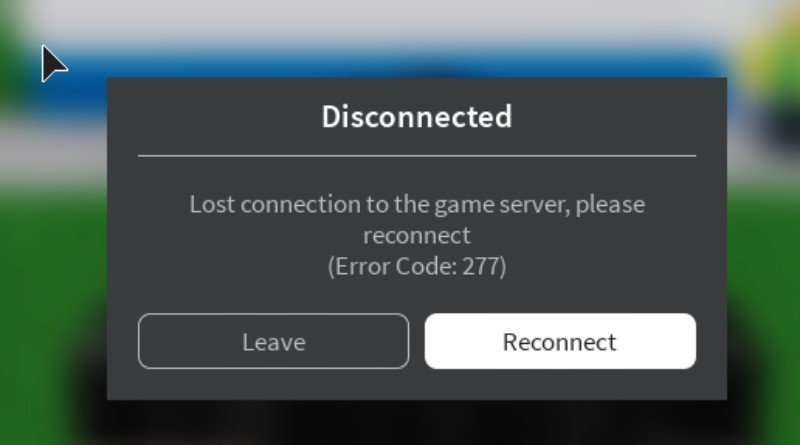 3. Switch Network
The desktop version of Roblox and its compatibility settings are quite similar. However, you notice a slight change in the mobile platform. Run the Roblox game of your choice. Now, send it to the background. Enable flight mode and then switch on Wi-Fi. Now, return to the game. This should fix the error on mobile.
4. Browser Issues
In case the above methods do not work, then you can try to fidget with the browser. Update the browser that you are using. Also, disable and add-ons or ad blockers that are enabled. These can sometimes interfere with the normal functioning of Roblox. You can also try a different network. If the error is solved, then contact your ISP and discuss the issue.
These fixes have proved to be beneficial for numerous players. It can also happen that the Roblox servers are down at the moment. You can either wait patiently or get in touch with the officials.