Twitter is a popular microblogging and social networking service where you can post and interact with messages that are known as 'tweets'. You can post, like and retweet the tweets if you are a registered user but you can only read them if you are an unregistered user. Twitter can be accessed through the website interface or the mobile-device application software. The company is based in San Francisco, California and has around 25 offices worldwide. Initially, the tweets were restricted to 140 characters but was later increased to 280 for non-CJK languages in November 2017. Audio and video tweets are limited to 140 seconds for many accounts.
Now there are many features on Twitter. But let me tell you about one feature which can prove to be very helpful for you. Usually, when you scroll through the latest tweets, you might get to see some tweets that you would like to avoid. Twitter offers you an option to mute tweets that consists of particular words, phrases, usernames, emojis and hashtags. When you decide to use this feature, it will remove those tweets from your notifications tab, push notifications, SMS, email notifications, Home timeline. The feature is useful for those who love to see and read only a particular genre of tweets on Twitter.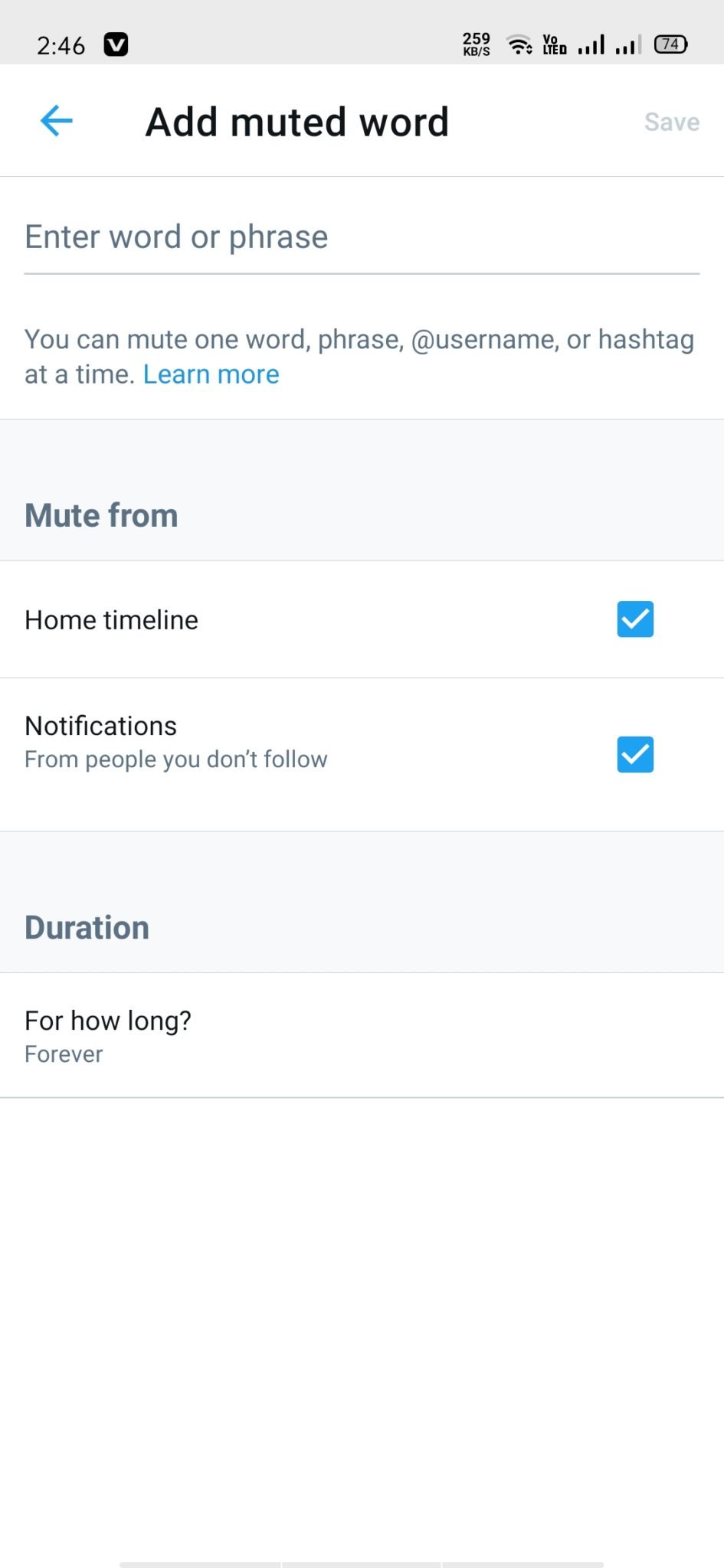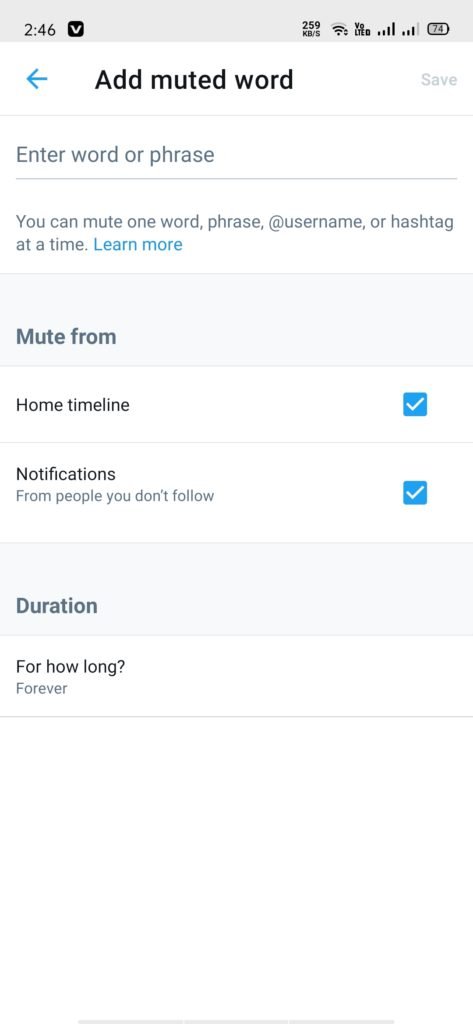 But this feature has been facing a few issues from some time. The major issue is where it doesn't work at all. Users have came up with various complaints related to the muted words on Twitter. Users said that they were not working at all. Users said that they muted some words with the help of the feature but the words are still appearing on their timeline. Users said that because this issue has occurred, they are getting to see things that they don't like at all. Users have also set the muted words to not show up in their timeline or notifications but still they are appearing in their timeline and notifications. Right now, there is no official fix mentioned for this issue by Twitter but you can try a few things to fix it by yourself –
Remove and reinstall Twitter.
Go to your phone settings, clear the data of Twitter and relaunch it to check if the problem is still there.
Switch off your phone and restart it.
Check your muted words and see if 'From people you don't follow' is checked. If yes, then change it to 'From anyone'.