Transport Fever 2 is a game that features a realistic simulation of the transportation network, including vehicle physics, logistics, and passenger and cargo behavior. The game also includes a sophisticated economic system, with market prices that change dynamically based on supply and demand. Players can research new technologies and vehicles, customize their transportation network, and compete with other players in multiplayer mode. Although the game is relatively stable, some players seem to be facing an issue where the game is not launching at all. This can be a very frustrating issue. Thus, many are looking for workarounds they can follow to fix it. This article is therefore regarding whether or not there is a fix available for Transport Fever 2 Unable to Launch Game Issue.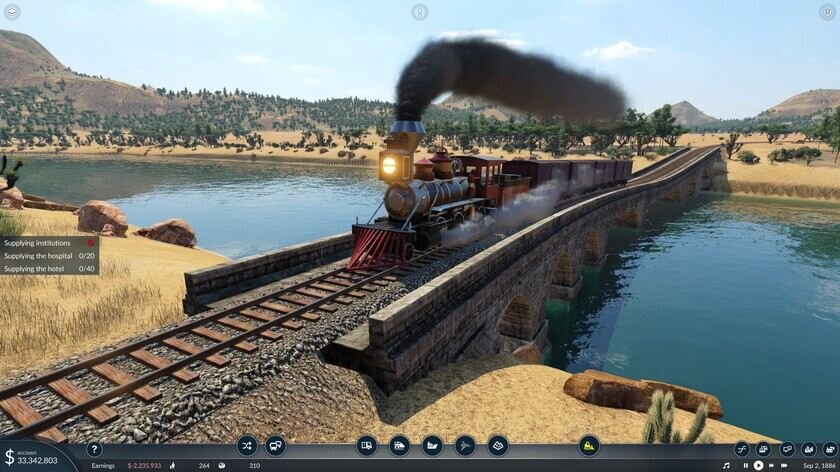 The game is a sequel to Transport Fever, and it focuses on managing transportation networks, including trains, buses, trucks, ships, and airplanes. Transport Fever 2 also includes a modding system, which allows players to create and share custom content, such as new vehicles, maps, and scenarios. The mods in the game allow players to expand the gameplay beyond the base game. However, having mods can sometimes result in issues within the game. It is very plausible that an issue like the game not launching is due to a mod. So, how to fix it?
Transport Fever 2 Unable to Launch Game Issue: Is there any fix yet?
Unfortunately, there is no official fix currently available for this issue in the game. Although an official fix is not available, some players seem to be able to resolve the issue on their own. This particular issue where the game does not launch seems to be a result of a specific mod being installed. In order to fix this issue, you have to uninstall the commonapi2_1 mod from the game. After doing so, the game should launch with all the other mods being installed. The removal of that particular mod seems to fix the issue for most players. If the issue persists, you can try verifying the game files via Steam, in case the root cause is corrupted game files.
This was an article regarding whether or not there is any fix available for Transport Fever 2 Unable to Launch Game Issue. You can also check out other articles on gaming news and guides by following Digistatement.