If you are looking for information regarding the availability of a fix for the save game not working issue in Transport Fever 2, you have come to the right place. The issue results in players being unable to save their progress, which can be very frustrating. This article is therefore regarding whether there is a fix for it.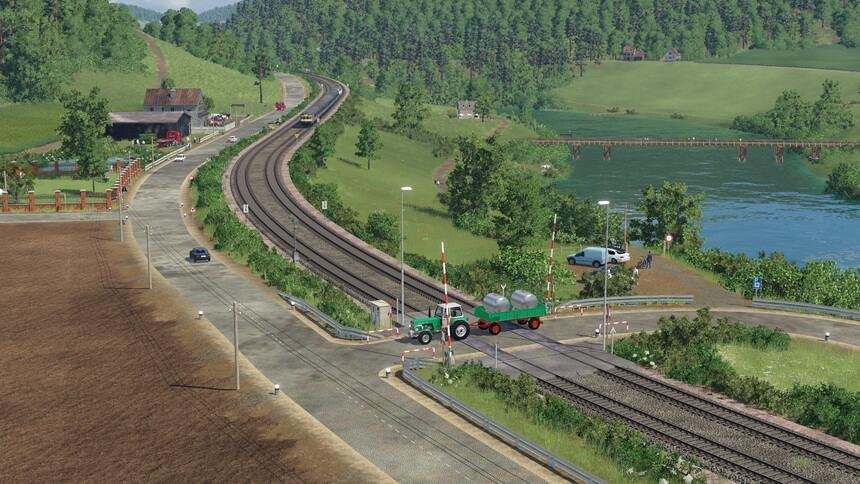 Transport Fever 2 Save Game Not Working Issue: Is there any fix yet?
There are currently no official fixes that are available for this particular issue in Transport Fever 2. This is understandably disappointing to players who encounter it in the game. Fortunately, there are some fixes as well as workarounds you can try. Although these fixes are not guaranteed to resolve the issue, it is still worth trying out to see if you can get past it using the workarounds. Here are some methods you can try-
Verify the integrity of the game's files –
Verifying the integrity of game files in Steam may be able to fix the issue. Likewise, this process will check if there are any file discrepancies. The verification process will also replace the missing or corrupted files that may be causing the save game to not work. Here's how to verify the integrity of Steam game files:
Open Steam and log in to your account.
Go to the "Library" section, right-click on Transport Fever 2, and select "Properties".
In the "Properties" window, select the "Local Files" tab.
Click on the "Verify integrity of game files" button.
Steam will start checking the files and replace the missing or corrupted files.
Scan your drive for errors –
A fix you can follow is to see if the drive where you installed the game is facing errors. In order to do this, you can follow the steps below.
Open File Explorer and right-click on the drive where the game is installed and select "Properties".
In the Properties window, go to the "Tools" tab and click on "Check" under the "Error-checking" section.
Windows will prompt you to either "Scan drive" or "Scan and repair drive". Choose the option you want to perform.
Windows will start scanning the drive for errors. The process may take a few minutes or longer, depending on the size of the drive and the number of errors found.
Once the scan is complete, Windows will show you the results. If errors are found, you can choose to repair them by clicking "Repair drive".
After this is done, launch the game and check if the issue persists.
Run the game with Administration Permissions –
Another fix you can try is to run the game with administrator permissions. Likewise, all you have to do is right-click on the game's desktop shortcut and click on Run as Administrator.
This was an article regarding whether there is a fix available for Transport Fever 2 Save Game Not Working Issue. You can also check out other articles on the game by following Digistatement.