In PC gaming, every gamer comes across various types of bugs that prevent them from fully enjoying a game and ruin the experience. Total War Warhammer 3 is one of the games that have plenty of issues that ruin the experience. The recently released strategy and the turn-based game is quite popular where you can command and build armies, and select your hero to kill monsters along with an interesting multiplayer campaign and 1v1 domination in the dark fantasy world.
If you've got the game and have been experiencing random crashes, freezing, not working issues, do not worry as we've put together a few of the workarounds that you can try to fix it. Continue reading the article to know about the game and how to fix the issues.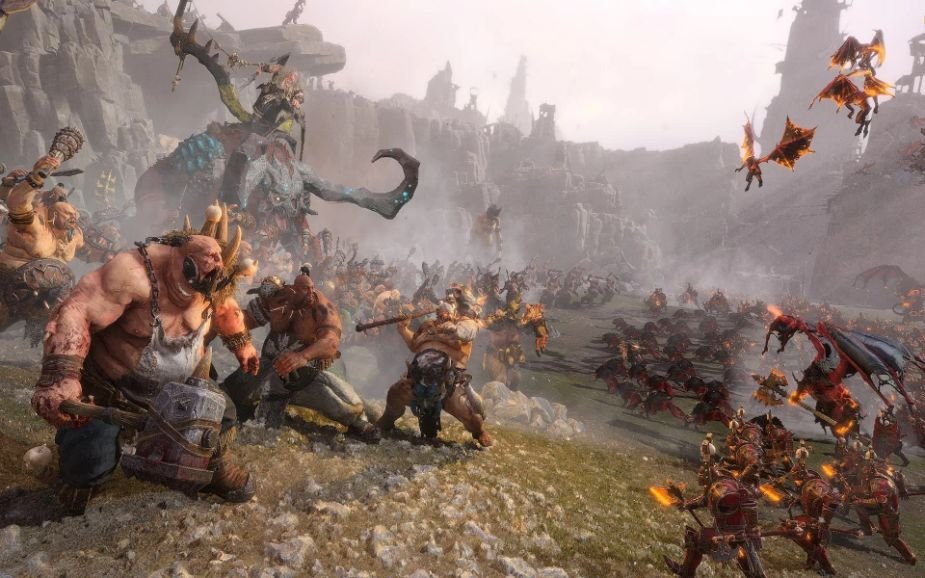 About Total War Warhammer 3.
Total War Warhammer 3 concludes the series trilogy very well when it comes to lore and improves upon the previous titles in terms of everything. You can control many factions, heroes, units in the battle and change how the outcome turns out. The siege battle, in particular, is enjoyed by fans of the series, and newcomers who have experience in turn-based strategy games can easily get into the game. It also has a dedicated community of its own from all over the world.
How to fix crashing, freezing, and not working issues in the game?
Players who are having a hard time playing the game and having issues, well, not to worry anymore as there are a few methods we've mentioned that'll prevent random crashing, freezes, and other issues in the game.
Verify game files.
In order to make sure there are no issues with the game's files, you should verify them in Steam just to be certain. Follow the steps below on how to verify it.
Launch Steam and click on Library. On the left side of the game list, locate Total War Warhammer 3, right-click on it, and select Properties.
After that, click on Local Files and then click on the "verify integrity of game files" option. Let the scan finish, and once it's completed, head to the directory where you've installed the game.
After locating it, right-click on Warhammer.exe and click on Properties, then click on the "Compatibility" tab. Under this tab, disable the "full-screen optimization" option and apply the changes.
Change Display Settings.
To change display settings, right-click on your desktop and tap on "Display Settings". Now, scroll down and make sure that scaling is set to 100% as this might be causing issues in Total War Warhammer 3. Also, make sure that in your in-game graphics settings, Fullscreen mode is enabled.
Task Manager
If you've tried the abovementioned methods and still have the issues in Total War Warhammer 3, launch Task Manager by searching it in the start menu. After that, close all the programs and processes like Shadowplay and Adobe applications running in the background and overlay applications like Discord, Geforce Experience, and Steam. Keep in mind that you should end only those processes that don't disrupt your OS's functioning.
Update GPU Drivers.
If the game is randomly crashing or having other issues, it might be because of older GPU drivers. So, make sure to download and install the latest GPU drivers from the official website to fix it.
Update Windows.
You can also try to install the latest updates in Windows to fix the Total War Warhammer 3 issues. To do so, type "updates" in the start menu and open Windows Update. After that, simply click on the "Check for updates" button and the app will start searching for the latest updates to be installed on your PC. Restart your PC for it to take effect and then launch the game to check if the error persists.
Use NVIDIA Image Scaling.
If you have an NVIDIA graphics card and having issues with the game, it might be because of your system performance. All you have to do is lower in-game graphics settings and use NVIDIA image scaling to improve your performance through the Geforce Experience application. So, launch the Geforce Experience application and go to Geforce Settings. Now, scroll down until you find the Image Scaling option and enable it to boost your system's performance.
We hope that you enjoyed reading this article, stay tuned for more updates at Digistatement.