Monster Hunter Rise needs monster-killing players. These players are adorned with the most classy armor and some of the best weapons from the games' offerings. One of these weapon types is an age-old classic that never gets old. The longsword is a classic weapon that has been in gaming since the first RPGs evolved. It is an easy weapon to use, as all you need to do is slash at your enemies, and deal damage but has a very high skill ceiling making it easy to learn and difficult to master. The sheer amount of longswords in the game will make you dizzy for choice but in this article, we are going to be taking a look at the Top 5 Best Longswords in Monster Hunter Rise.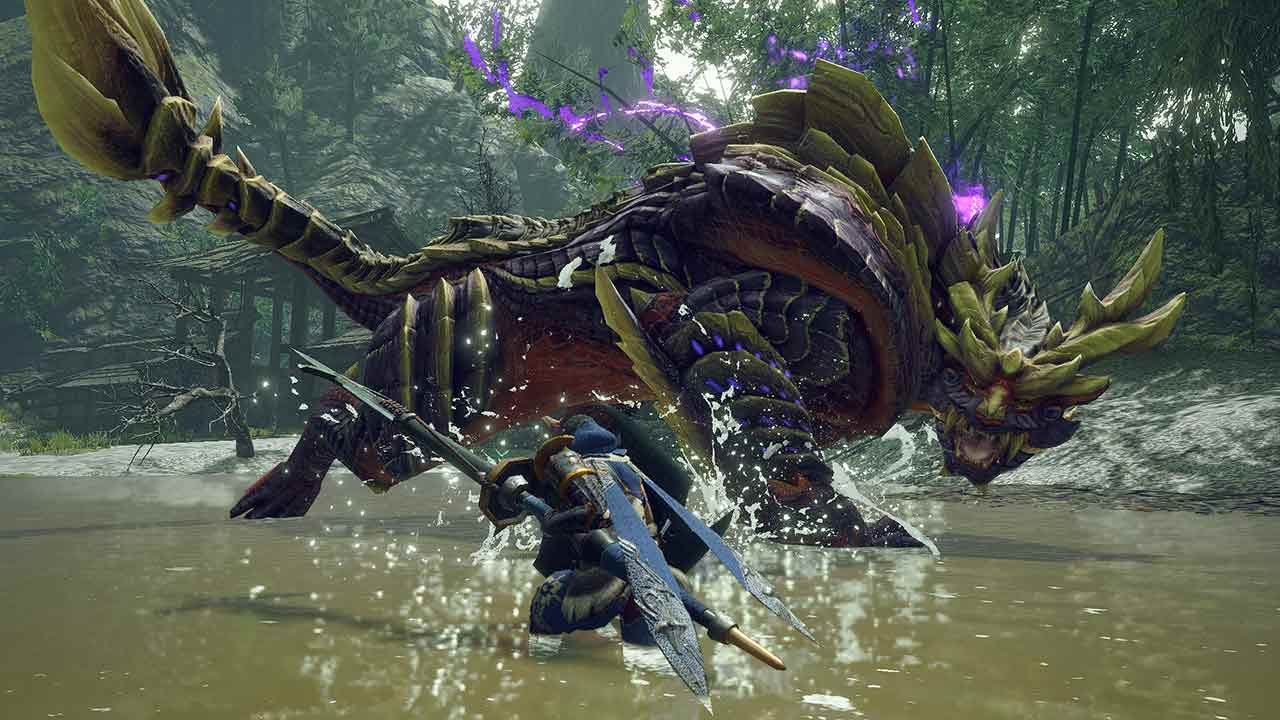 The Longsword boasts some of the greatest stats of any weapon type in Monster Hunter Rise. They have raw power and elemental damage going for them and if used correctly, they might just be the most overpowered weapon in the game. These swords usually have a sharpness stat that amplifies the damage they do. Sharpness also decides how long it is before the blade requires to be serviced at a blacksmith. In most cases, a blade with a higher sharpness stat is preferred to one with lower sharpness.
Top 5 Best Longswords in Monster Hunter Rise.
The list below is a subjective list. It is based on the stats of the blade along and not on the use and the possibility of combos and damage. If you feel that your blade is a better match for you than any on this list, please continue to use and upgrade your current blade. If you want to try out new weapons, this list can help with that as well. That being said, let us look at the top 5 best longswords in the game;
1). Stahlurteil
This weapon has a monster raw damage attack stat at 310 and 28 dragon element. This makes it one of the highest damage-dealing weapons in the game. It also has incredible sharpness to keep it healthy and slicing for a long time.
2). Wyvern Blade "Jade"
With a 320 base attack stat and 48 poison damage, this blade is lethal. It is one of the best choices for dealing damage over time. This is because the poison element on the blade takes effect in a few hits and poisons your enemy. It also looks amazing and is easy to use.
3). Antique Machina LS
Another 320 base attack stat weapon with 18 points into sleep damage. This is considered an end-game weapon because it requires afflicted monster parts to craft. Despite the difficulty of getting this blade, it shines in that it can put enemies to sleep mid-combat.
4). The Titanfeller
The highest raw stats on the list with a base of 350 attack damage. It also has additional slots that will allow you to enhance your attack damage and speed. It is also as massive as a greatsword making it slightly different in handling than a longsword.
5). Abyssal Flicker
The best blade on the list. It has a 340 base attack and 19 points of dragon damage. It also has incredible sharpness and is one of the best-looking swords in the game.
If you found this list helpful, please consider visiting DigiStatement for more articles just like this.