Mods or moderators are some of the most important parts of any simulation game. Using these mods, you can make your game more interesting and efficient. And this same theory applies to the game Farming Simulator 22 as well.
We have been using mods for the Farming Simulator games for a long time now, and this recent version has got a lot of these as well. For your ease, here are the top 10 mods you can use to make the game Farming Simulator 22 more interesting –
COURSEPLAY
Courseplay is undoubtedly one of the best mods to use in the game Farming Simulator 22. It is one of the most versatile FS22 mods and can be extremely helpful. It mostly helps you to be efficient in your daily tasks like ploughing, sowing your seeds, gathering your crops, fruits, selling your products and other farming tasks.
FOLLOW ME
Just from the name, you can know how useful this mod can be. Created by Decker_MMIV, this mod helps you in setting multiple vehicles moving behind one another simultaneously! You can use this mod to finish your daily fieldwork much faster! How? You can just set multiple tractors harvesting the same field at the same time.
GUIDANCE STEERING (GPS)
Yes, you got it right. This is sort of a real-life GPS mod. Just like you use GPS driving in real life, you will use this Guidance Setting mod. You just need to set your points A and B on the field, and the scripts will do the rest of the work! Amazing, is not it?
VEHICLE INSPECTOR
Yeah, this is an inspection mod. If you want to be fast and efficient in the game Farming Simulator 22, you need to have some additional help from the likes of the AI workers. But, these AI workers can be a menace sometimes. So you need to keep an eye on them and how they work regularly.
But can you do this all the time? No. This is where the Vehicle Inspector comes to your aid. This mod will check all the machinery with running engines and will show you their status and activity. It will also inform you if something doesn't go according to your plan!
ENHANCED VEHICLE
You already know what it does from the name itself. This mod helps you in making your vehicles more enhanced and real life-like. If you use this mod, it will add some extra nice features to all your running machinery!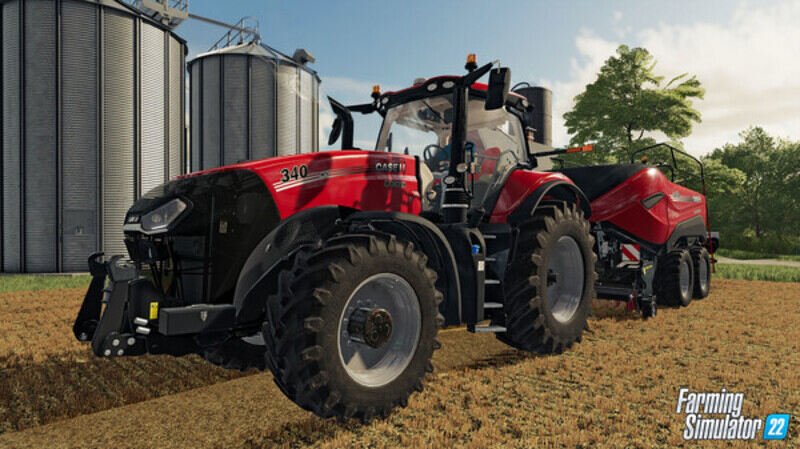 Some of these features include full control of your vehicle hydraulics, the option to switch between front-wheel drive, rear-wheel drive or four-wheel drive and many more.
STRONG FARMER
This mod makes all your farmers super-strong just like our superhero Superman! With the help of this well-known mod from Farming Simulator 19, your farmers can lift heavy objects like tractors, attachments, BigBags, logs, pallets, and many more from a great distance! Keep in mind that the maximum weight is about 100 metric tonnes and the maximum distance is about 15 metres.
QUICK CAMERA
This mod is primarily more useful for those who are playing the game Farming Simulator 22 using a keyboard or a steering wheel. If you use this mod, you will be able to look behind yourself and have a quick left or right glance. As an addition, you can also control your AI workers and have a look at their vehicles.
PLAYER ACTION CAMERA
You can use this mod if you want to modify your game view. This mod allows you to move and adjust your Field of View or FOV simply using the mouse. For example, you can use the mouse wheel to change the height or can press the right mouse button and turn the mouse wheel to adjust your FOV. As a result, you can take better screenshots in the game!
GOVERNMENT SUBSIDY
When you are playing a game like Farming Simulator 22, you will definitely need to expand your farm. And for that, you will need funding. But how will you get finding in the game? There are two ways.
You either have to ask for a loan in the bank or apply for a government subsidy. The latter option is more efficient and useful since you have the mod! Using this mod, you can get the funds pretty quickly.
PRODUCTION MOD
The Production Mod is perhaps the best, most efficient and most useful mod you can have in the game Farming Simulator 22. Why is it so? In the game, you usually buy the regular bigger production items like seeds and fertilizers from the market. But this mod will help you produce all these items for yourself! And in this process, you are saving a lot of money too!
These were the top 10 mods you can use in the game Farming Simulator 22. Follow Digi Statement for more guides like these.