Minecraft is a game that can be made better and more exciting using several mod packs. Mod packs are the addition packs that add a variety of different features in the game that are not present by default. So if you are one of those players who has a good survival instinct, here are the top 10 best survival mods for the game Minecraft PE –
REVIVAL MOD
This is one of the coolest mods that you can add to the game Minecraft. This is a perfect mod to use if you are playing any multiplayer games with your friends. Just as the name goes, you can add a revival feature to the game using this mod.
So if you fall down a hill, you won't be killed directly. Instead, you will be knocked and your friends will have a chance to revive you until 30 seconds of your falling. This is similar to those battle royale games!
Download Link- Click here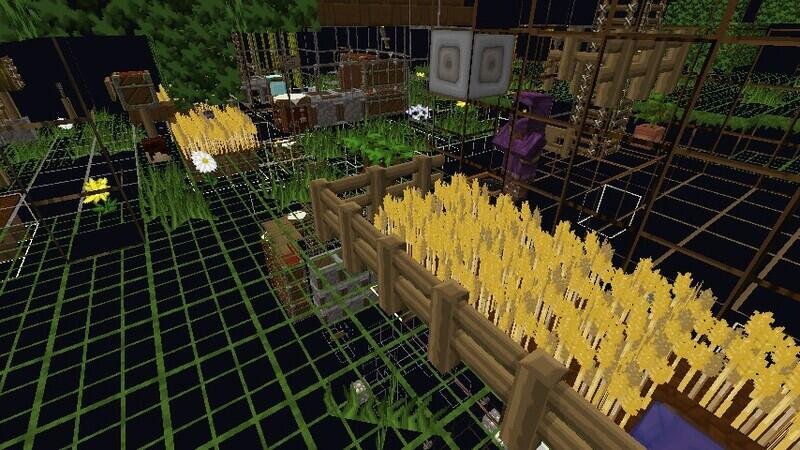 TAMEABLE GOLEMS ADDON
Yep, you got it right! You can tame the all-powerful iron golems using this mod pack. Once you download the mod and install it you just have to create a golem and then tame it! To tame the golem, you will need iron and feed it just like you feed fish to the cats to tame them.
Once the golem gets tamed, you can easily ride on its shoulders! And any mob coming to harm you will perish! You also have to craft an iron stick to control the golem you tamed.
Download Link- Click here
LIGHT-EMITTING SHIELD MOD
This is one of the most important mods for the game Minecraft. Using this mod, you will get a shield with an in-built torch in it, and it emits a bright beam of light as well. You do not have to do a lot to get this.
Just download the mod, activate it in the Behaviour packs and the job will be done! You can very well hold the shield on your left hand and mine inside dark caves since you have a light source now!
Download Link- Click here
DRAGON WAR BOAT MOD
This is a pretty cool mod to use if you want to do something exciting in the game. Using this mod, you will be able to craft a dragon war boat that has a dragon head and a crossbow as well. You can drive the boat like a pirate ship, using its steering wheel.
To craft it, you will have to place three boats at the bottom, a head on the middle-left, a crossbow in the center, and any banner in the middle right. And you will have it! Can you shoot with the crossbow? Check it out yourselves!
Download Link- Click here
JAVA CRAFTING BOAT ADDON
Crafting a boat in Minecraft Java edition is pretty simple. You just have to place five wood planks, and the boat will be ready. But in the Pocket edition, you need a shovel as well!
To simplify the process, you can use this Java Crafting Boat add-on. After you have activated the mod in your Behavior packs, you can craft a boat in the Pocket Edition using five planks only!
Download Link- Click here
DYNAMIC TREE ADDON
This add-on adds some really dynamic and realistic trees to the game. This mod pack is already present in the Java version, and is now available for the Pocket edition as well! Using this mod, you can convert the trees in the game into real ones.
The blocks will be differently sized and once you cut the tree, it will fall completely unlike the single blocks that used to fall before! Once you have activated the mod, you need to Save and Quit the game for the dynamic trees to spawn in your world.
Download Link- Click here
ONE PLAYER SLEEP MOD
The name might seem to be something different, but the mod is quite amazing. This will be pretty helpful if you are playing multiplayer games more often. It happens mostly that the friends you are playing with do not sleep at night, and hence the day does not come up!
If it happens with you as well, just use this mod and you can bring up the day if you get to sleep. You don't need any of your friends sleeping as it depends upon you only!
Download Link- Click here
LUSH EXPANSIVE MOD
If you want to give a whole new experience to your survival world in Minecraft, this mod is for you. There are a lot of players who get bored looking at the same biomes every time.
But once you activate this mod in your resource pack, you will have a lot of different trees and biomes (maybe!) in the game! So if you are bored with the same biomes, you should surely use this mod! Other than biomes, there are a lot of other stuff to look after as well!
Download Link- Click here
VILLAGE GUARDS MOD
This is quite an amazing mod to use in the game. You must have seen that as protection, the villagers have nothing except the Iron Golems. And these golems aren't of much use anyway! So if you want to give your villagers extra protection in the game, you can install this mod.
After activating it in the behavior and resource packs in the game, you will be able to spawn the village guards to protect them! There are two types of guards – swordsmen and archers. But don't hit the villagers yourself either!
Download Link- Click here
ONE-SIDED GLASS MOD
If you want some privacy in the game, you can install this mod for yourself. You might have seen these one-sided glasses in real-life, but you have these in the game now as well! Once you use these you will be able to see the outer surroundings, but the ones outside won't be able to see inside.
To craft these, you need to place the glass blocks on each box on the crafting table and place the block you want to use on the top-right. And you will have a one-sided glass! You can use any block to turn them into one-sided glass!
Download Link- Click here
Note: Make sure that you have enabled experimental gameplay in Minecraft PE while playing these mods. 
These were the top 10 best survival mods you can use in the game Minecraft Pocket Edition. Follow Digi Statement for more guides like these.