Tiktok is a video sharing social network owned by Bytedance, a company based out of China. In China, the app is known as Douyin. On Tiktok, users can share videos between 3 seconds to 1 minute. The app has videos of a variety of genres like dance, comedy, education and more. Tiktok allow users to create videos with background songs, the video can be sped up, slowed down or a filter could be added. Users can also add their own custom background audio to the videos. Users also record lip-sync videos to their favourite songs.
Tiktok also has a 'For You' page in which the artificial intelligence of the Tiktok app suggests videos for the user. These recommendations depend on what posts they like, searched or interacted with. Users can also put their videos into the 'Draft' section if they do not want to post them right away. Users can also keep their accounts private through which only pre-approved followers can see their videos or keep their account public. There are also safety measures built-in, like reporting posts for obscene or graphic content.Tiktok also has a direct messaging service to text and send videos to friends and family.
Tiktok and Douyin have identical user interfaces but the latter has different features like face search for videos, booking hotels. etc. As of October 2020, Tiktok crossed over 2 billion downloads. Douyin, was first launched in the Chinese market in September 2016. Tiktok, it's international version launched later in 2017, but got available worldwide after merging with Musical.ly on August 2, 2018.
On 3 August, 2020, US President Donald Trump threatened to ban Tiktok if it does not find an American company to buy it's US business before September 15. Pakistan also banned Tiktok due to immoral and indecent videos on 9 October 2020 but reversed the ban 10 days later. In June 2020, India banned Tiktok app with 223 other Chinese apps in response to border clash with China.
How to fix Tiktok search bar not working?
Open your Play Store app, make sure that Tiktok is up to date.
If your search bar still does not work properly, go to the app management settings on your phone, select Tiktok and clear the app data. This will not delete any of your personal information. Also, make sure that in app permissions everything is turned on.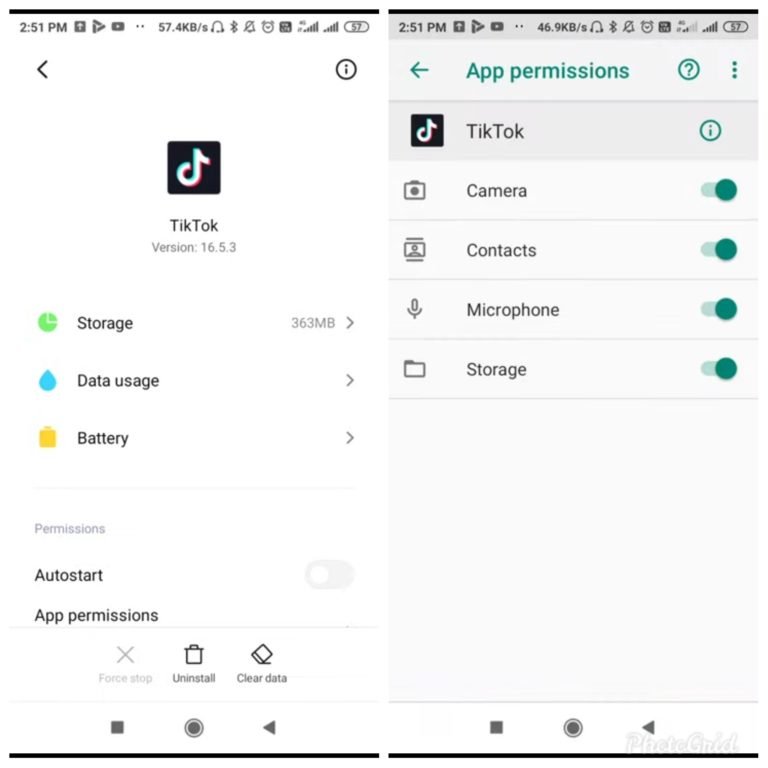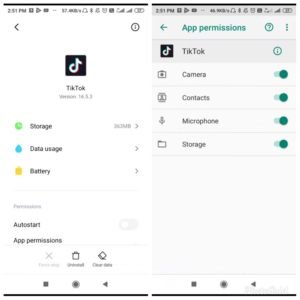 If that too does not work, report this problem on your Tiktok app, they usually resolve issues within the 24 hours.
NOTE – Screenshots in this article have been taken from Howtofixit's Youtube Channel.