The Wandering Village offers a twist of ancient folklore with fantasy elements and city building sim together. Made by Stray Fawn Studio, in-game you assume the role of chief and it's your responsibility to ensure the survival of your village. In the post-apocalyptic world where the environments have become unhabitable, you'll have to do various things. You can build settlements and bond with Onbu, the mysterious large creature who carries your whole settlement behind its back. To add more content and expand the game, devs have revealed their early access roadmap. It contains new features, gameplay tweaks, and content that you'll find intriguing and we've mentioned it below. Continue reading the article to know more about the Early Access Roadmap of The Wandering Village.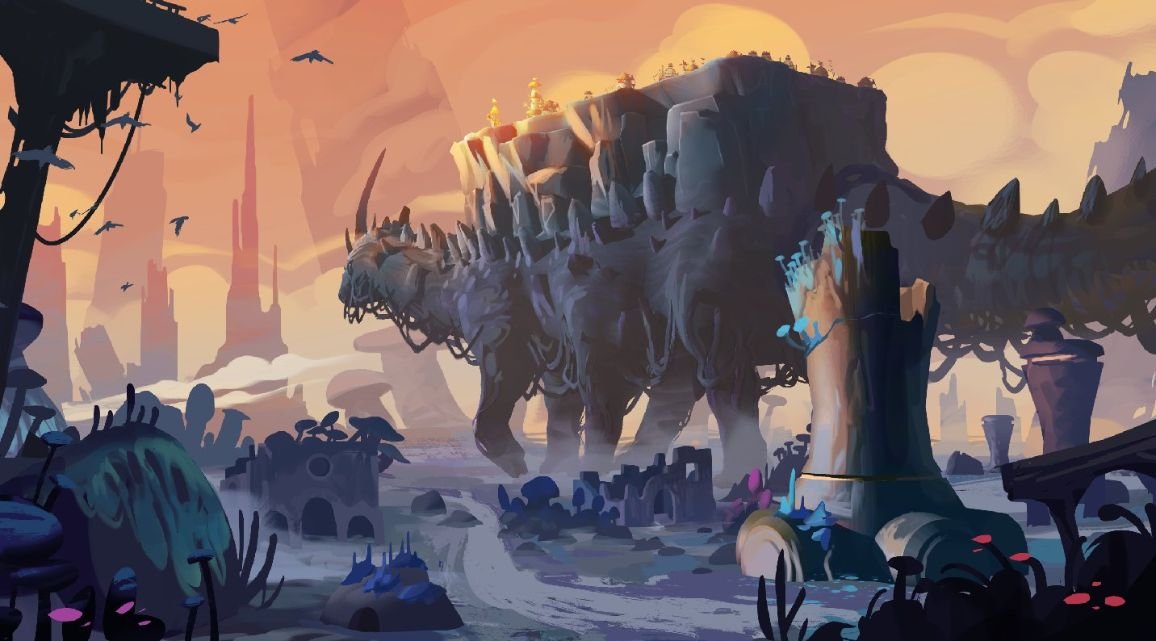 The Wandering Village Early Access Roadmap
The developers of The Wandering Village revealed their plans for the game and the updates that'll improve the experience even more. The devs have stated that the Early Access period will be live for about a year, so there is plenty of room for improvements. They are open to feedback as well so if you feel like you have ideas that could improve the game, feel free to post them on their Discord channel. Without further ado, check out the confirmed features that'll be appearing in future updates of the game.
Confirmed features
1) New Onbu Skin
2) Tamable Birds
3) Steam Deck Support
4) Controller Support
5) Xbox Version
6) Flying Merchants to trade with
7) New Buildings
8) New Locations
9) New Biome – Ruins
10) New Biome – Water
Possible features (Not confirmed by devs)
1) Refined and improved Onbu Interactions
2) Additional Story Content
Features that will receive updates
1) Refined AI movements
2) Updated city building mechanics
3) Bug fixes
4) Accessibility Features
5) Quality of Life Features.
Stretch Goals
Stretch goals were implemented at the beginning of the Kickstarter campaign for the game. They'll be added in a later part during the development.
Ruins biome
In the ruins biome, villagers will roam around strange lands that have plenty of mysterious artifacts and abandoned ruins. Players will learn more about the old civilization and how it perished.
Pet Onbu(Already Implemented)
The mysterious animal looks like a hybrid of lizard and dragon and carries a whole city on its back. You can send villagers to Onbu's head and pet it. The higher the bond, the higher the chances of your village's survival and its cute reaction is an added bonus.
Tame Birds
Birds are very helpful if you want to do some scouting. This feature will allow the villagers to tame birds and pet them to their heart's content.
Trade with flying merchants
Just as the name implies, flying merchants will roam the skies and will stop by your village occasionally. You can buy or sell rare resources or artifacts and earn money doing so.
Water biome
The world of The Wandering Village is vast and you can find all sorts of natural resources on your journey, including water bodies. They often contain opportunities but also dangers that come with them so tread carefully.
We hope that you enjoyed reading this article. Stay tuned for more updates about latest games, news, guides, and more at Digistatement.