The Promised Neverland manga is back with chapter 177 called 'Mother'. This was a heart-breaking chapter for the readers.
So we are going to talk about 'The Promised Neverland' Chapter 178 release date, raw scans, and spoilers.
THE PROMISED NEVERLAND CHAPTER 178 SPOILERS –
The farm Demon is not happy with the idea of farm abolishment that's why he attacks the children and wants to eat their meat. Fortunately, Isabelle protects them but took the hit herself. Ray tries to kill him but he didn't succeed, suddenly a good demon (Musica's solider) cuts the farm demon.
Everyone was sad and was there for Isabelle's last moment. She wanted to live in the new human world with her children but in the end, it may be her punishment for her sin. Emma, Norman, and others all love her so much. She asks God to give her strength to hug her children one last time. Even Ray burst into tears. They all realize how kind and loving Isabelle was.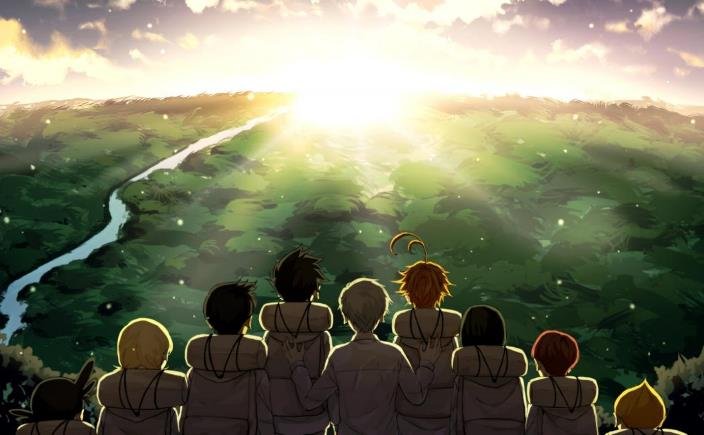 The children will be leaving for the new human world now. A new enemy may appear, we still don't know about Peter Ratri's uncle. If something major doesn't happen the story is going to end pretty soon. Less than 2-4 chapters are only left.
THE PROMISED NEVERLAND CHAPTER 178 RELEASE DATE
As a weekly manga, the release of a new chapter takes at least 7 days. The latest chapter released on the 17th of May 2020. So chapter 178 is expected to release on the 24th of May 2020.
So make sure you regularly visit our site for updates and schedule changes as we will be bringing you updates in case anything changes and every time a new chapter arrives.
Also, we, here at DigiStatement, do not support any kind of illegal sources. We recommend our users to read the new chapter on from official sources.
WHERE TO READ THE PROMISED NEVERLAND CHAPTER 178 –
You can read the latest chapter of The Promised Neverland online as soon as they are released on VIZ media and Shueisha's manga plus official websites Apps and platforms. Note that the raw scans for new chapters are usually released 2-3 days in advance. So make sure you read your manga from the official websites as this will help the manga creators.