More mayhem and chaos are sure to follow Tom Clancy's Rainbow 6 Siege's new update : Operation Steel Wave. Ubisoft has recently announced R6's Year 5 Update 2 and it includes some banger new features. Two new operators join the fight with their own unique set of skills and a major core map rework. There's more though, so sit tight and enjoy the read.
New Operators
Rainbow 6 Siege welcomes two new operators for you to chose from. Enter Ace, the Norwegian attacker and Melusi, the South African defender. Let's go over what they are capable of :
Ace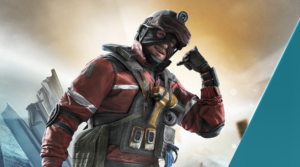 According to the director of the game, Dr. Harishva Pandey,
"Ace is a potent mix of the unpredictable and the bombastic, part showman, all professional…"
Specialist Håvard "Ace" Haugland packs a punch in his arsenal. It includes :
Primary weapon : AK-12 & M1014

Gadgets : Breach charge & Smoke Grenade

Unique ability : SELMA Aqua Breach
It utilizes hydraulic pressure to chew through breakable and reinforced surfaces. Ace is able to deploy SELMA on floor, ceiling and hatches once with the ability to deploy one cylinder thrice on a wall. It creates wide rectangular breaches to expose the enemies to your sights.
The S.E.L.M.A. is quite versatile in nature and with multiple units available to Ace, its ability to be thrown at any height makes him an incredibly reliable hard breacher.
Armour points : 2
Speed points : 2
Melusi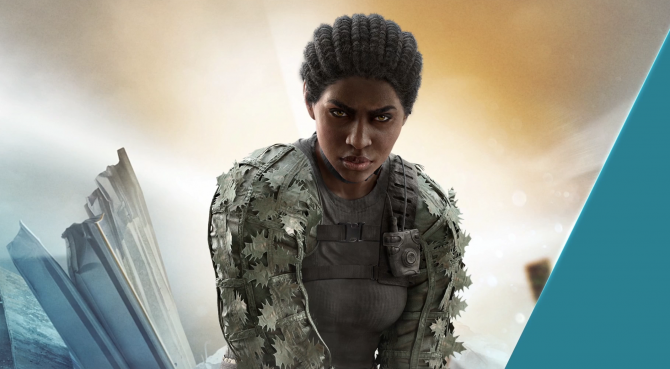 Specialist Thandiwe 'Melusi' Ndlovu is described by Dr. Pandey as,
"Ndlovu doesn't shy away from responsibility, embracing it as both her duty and her birthright…"
The firepower at Malusi's exposal are :
Primary weapon : T-5 & Super 90




Gadgets : Impact Grenade & Deployable Shield


Unique ability : Banshee Sonic Defence
Banshee Sonic Defence blasts a high pitched sound at enemies automatically, causing them to be detected and slowed down. It is bulletproof however it can be destroyed with the use of explosives or uplcose engagement.
One of the best assets of the Banshee is that one Melusi has placed it, her teammates can make use of it just as well as she does.
Armour points : 1
Speed points : 3
Map Rework
In this update the map getting rework is the House. It has gone under some major renovation and came out to be more well balanced.
With this rework, the existing areas have been made bigger for more room for breathing and free movement. Apart from that, a whole new section has been added in the southern region of the House. Each floor now has two new rooms and a stairway to connect them. A new bombsite has also been added in the TV and music room. Many other areas have been changed but these three required primary attention.
Besides that, the garage area has been revamped  with one of its door made destructible. A new barricade has also been added to spice up the encounters. What was once Workshop has now been made into a Girl's room with a walk in closet. In addition to that, line of sights have been reduced on the north side of the House, with the main door being blocked off and shuttered window being replaced with a hallway.
The Living and Training bomb site has been removed in favour for Master and Boy's room. Vertical play will be valuable with this rework as most floor are breakable now. Some hatches have also been added and moved, and overall the map has been made more well balanced.
Other changes
Ranked changes
Level 50 required
Minimum of 100 matches played to rank as champion
MMR carries over region due to previous abuses
New proximity alarm
Throwable sticky gadget
Non bullet proof
Emit loud sound when attacker enters range
Coming to Caveria, Mira and other operators
New weapon attachment skin
The new season is launching with black, grey and tan skins for everyone.
Amaru buff
Barricades will now be destroyed when Amaru is going through the window and not when then gadget is deployed. Hatches will also break when going through them.
To know more details visit the official Rainbow 6 Siege Steel Wave patch notes here.