So, the raw scans of The Promised Neverland Chapter 164 just dropped. We are going to discuss some potential spoilers for chapter 164. But first, let's discuss and recap chapter 163.
Summarizing chapter. So basically what happens is, The Throne of the ruler of the demon world was empty now that the Queen is dead. Sonju and Musica want to make the High-priest King as nobody else is well suited. On the other side, Peter got to know about the Queen's death. He sees this as an opportunity to become the supreme leader of the demon world and wants the King position for himself. Also, to everyone's surprise, Isabelle shows up along with some demons as a villain for now.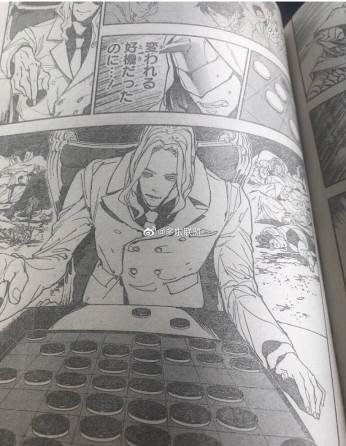 The Promised Neverland Chapter 163 Spoilers
Let's discuss the raw scan pages that we got for the next chapter, that is chapter 164. On the cover page we can see Peter playing Othello which signifies he is defiantly making some kind of moves for his motive. Sonju seems worried which shows that they are in some kind of trouble and they failed. On the 2nd page, we see that the royal army captured Sonju and Musica. They claimed Musica and sonju were the ones responsible for having assassinated the queen and called their blood as contaminated blood. Those who were saved by the two were deemed "infected" and got captured.

It exactly turned out how we have predicted it. Peter won't let anyone else take over the demon world. Sonju and Musica are captured now, it seems Emma would have to save the day as they are in a very weak state because they used their blood to revive the High-priest. There is still the mystery of Isabelle and the captured children.
The story is getting more and more interesting to read. After a break for a week, we can definitely expect a very good chapter. Many mysteries yet to unpack in upcoming chapters, keep reading.
RELEASE DATE –
The Promised Neverland Chapter 163 is going to release on 6th January 2020.