If you are a fan of the Sonic the Hedgehog franchise, then there is a treat for you. On the 1st of April, Sega surprised the gaming industry by dropping a brand new Sonic the Hedgehog game out of the wazoo. The title is curiously named "The Murder of Sonic the Hedgehog" which takes place on a train during Amy's (a character) birthday party, where Sonic has been murdered. The player character, a railway employee, must investigate the murder. While the game is light on action and sleuthing, it contains plenty of character-focused writing, humor, and heartwarming moments. The game is more of a visual novel with point-and-click mechanics with an emphasis on the story that the game has to offer. A simple, light-hearted game that players can enjoy to the fullest even on handheld devices like the Nintendo Switch, but is the game available on the platform? In this post, we will see if there is a Nintendo Switch release date for The Murder of Sonic the Hedgehog.
Playing light point-and-click games like this one on the Nintendo Switch seems ideal. The gameplay is simple and linear, and it doesn't demand much apart from your attention while reading through the dialogues. With the portable design and intuitive touchscreen interface boasted by Nintendo Switch, you can immerse yourself in hours of gameplay, no matter where you are. But of course, this is only possible if the game is available on the handheld platform. Keep reading to know if a port for Nintendo Switch will be available in the future.
The Murder of Sonic the Hedgehog Nintendo Switch Release Date: When is it coming out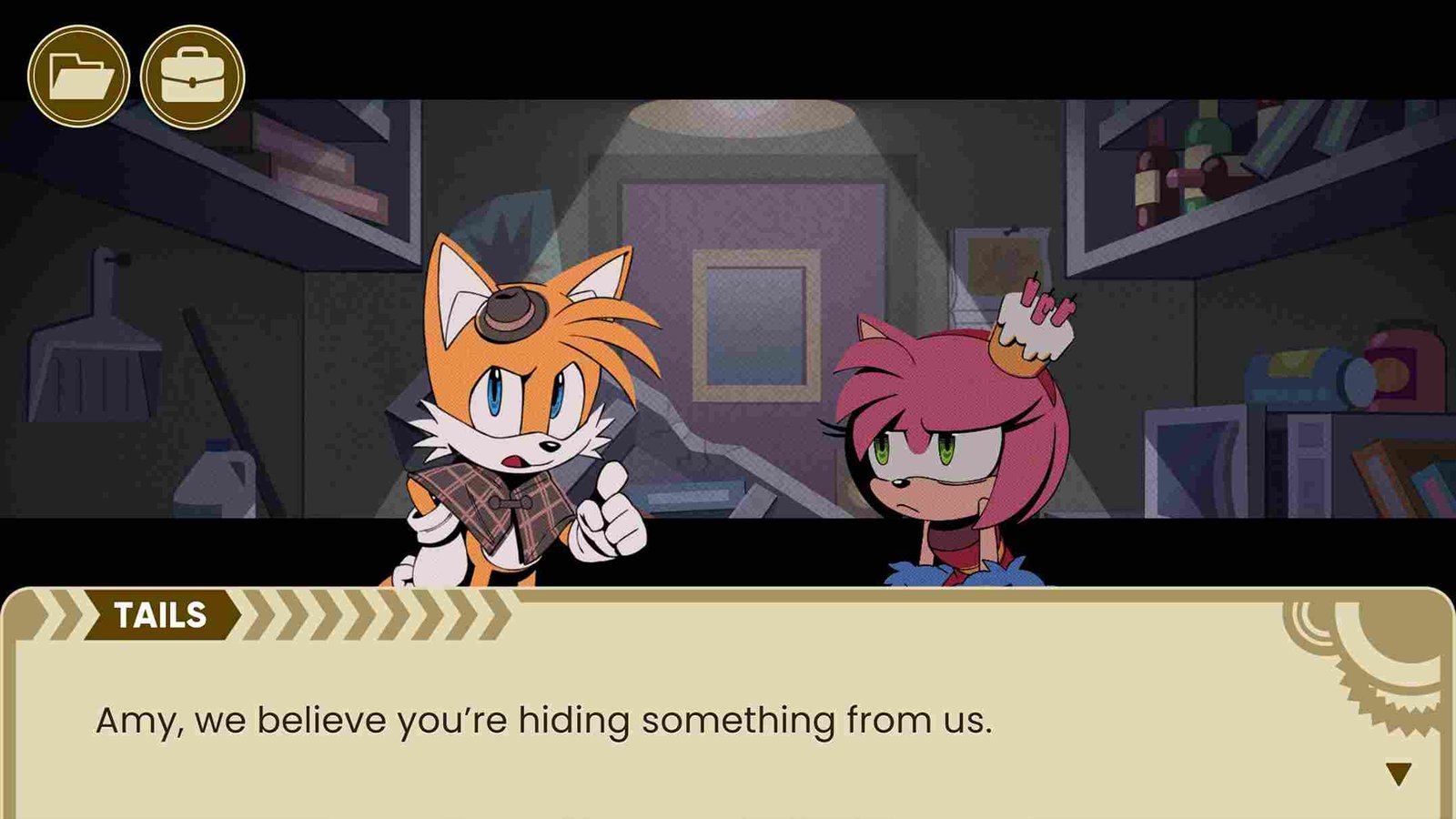 We have some bad news to break the hearts of the fans who wanted to enjoy this new release on Nintendo Switch. As of writing this article, there has been no mention of a release date for a Nintendo Switch version of the game that fans have been eagerly anticipating. There is some disappointment among gamers who were hoping that the simple and light nature of the game would make the port for Nintendo Switch even more probable. However, that has not been the case. Even worse, there has been no speculation regarding the game's release in the future.
Still, all hope is not lost as the game was recently released to overwhelmingly positive reviews. Given its simple visual novel style of gameplay, it's not inconceivable that the developers may release a Switch port at a later date. Of course, this is only speculation, but fans can still hold out hope for the game's eventual arrival on the popular handheld console. Till then, they can still play the game on their PC for free. That brings us to the end of this post. We hope this was informative. Make sure to follow Digistatement for more gaming-related reads.
Read more,
Outcast 2 A New Beginning PS4, Xbox One, & Nintendo Switch Release Date