On May 12, 2023, the gaming world will see the launch of a Game of The Year contender and possibly a genre-defining title: TLOZ: Tears of the Kingdom. The highly anticipated sequel to 2017's TLOZ: Breath of the Wild, is supposedly the last major first-party title for the aging Nintendo Switch. Nintendo wants to go out with a bang rather than a whimper, and hence, Tears of the Kingdom is their best shot at it. Early previews of the game have already been out for some time and the general consensus is very positive. Despite the Switch's age, Tears of the Kingdom seems to run well on it. However, getting it to run at 4K or even at 60FPS is something many fans dream about. A feat, only possible if it can be run on a PC.
Consoles have always been inferior to PCs when it comes to raw performance and hardware capabilities. It's only with the current ninth generation of consoles, i.e., PlayStation 5 and Xbox Series X/S, that they can now match and even outperform some mid-range PCs. It's due to these low hardware capabilities, that console companies adopted the exclusivity method. That, and to drive more hardware sales. All the companies, including PlayStation, Xbox, and Nintendo, possess games exclusive to them, most of which are their flagship titles. However, both Sony and Xbox have recently started putting some of their exclusive titles on the PC platform. Nintendo remains the only company not to do so. And, we aren't likely to see their games on PC anytime soon. But, is it possible to play The Legend of Zelda Tears of the Kingdom on PC? Let's find out!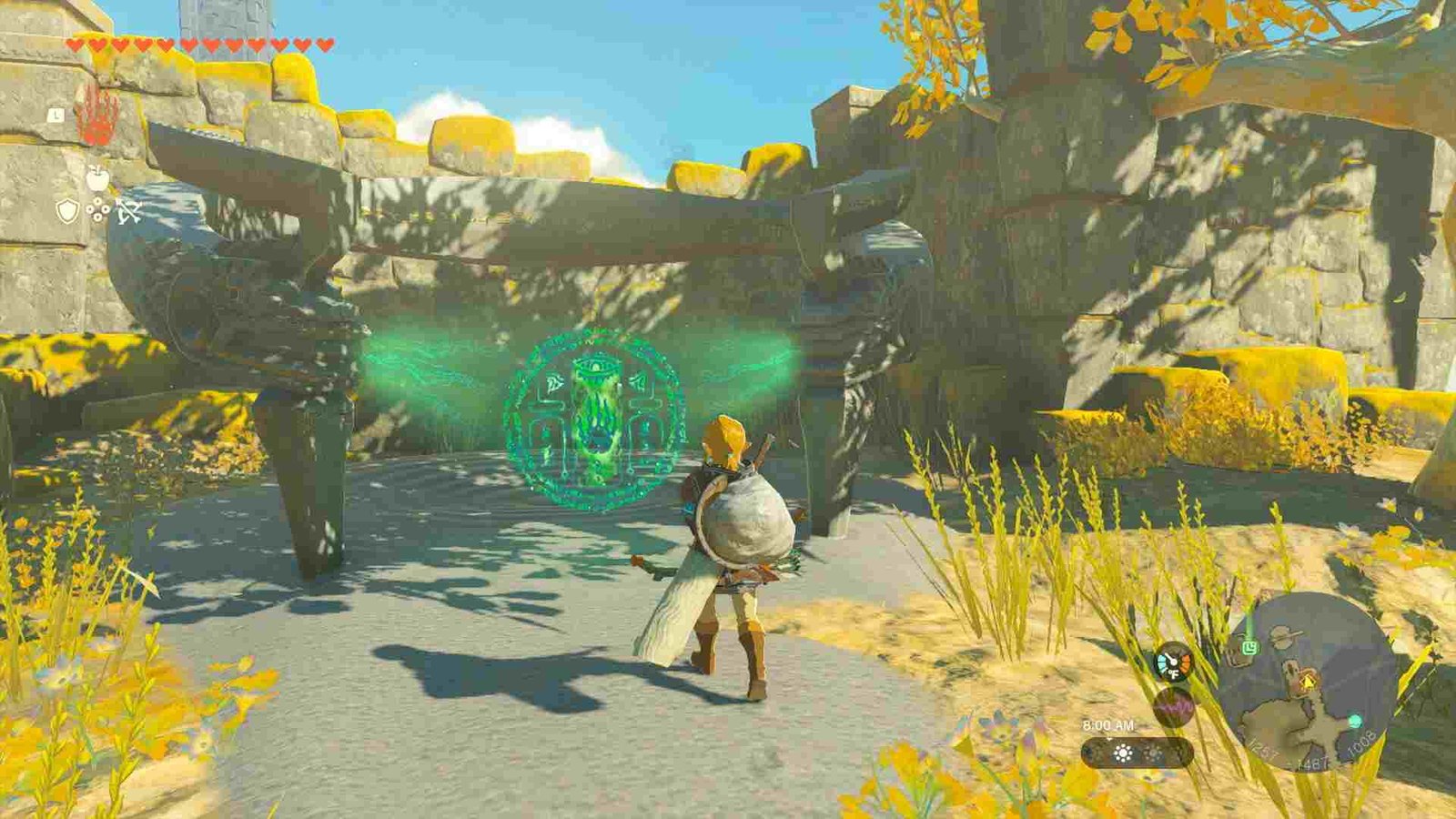 The Legend of Zelda: Tears of the Kingdom on PC: Is it playable
Officially, The Legend of Zelda Tears of the Kingdom is not playable on PC, but there's more to it. Unofficially, you can play any Nintendo Switch game on your PC, but that requires you to have an emulator. So, what's an emulator? An emulator is software that can behave or function like another system, allowing you to perform specific tasks that are exclusive to that system. In the gaming world, emulators have a special place since they allow gamers to play games that are not supported on their platform or don't have their parent hardware. And the most important part is that the emulator helps a lot with video game conservation.
Emulators are totally legal. But dumping ROMs online isn't. This is why some people like to place emulators in a gray area. There are two popular Nintendo Switch emulators: Yuzu and Ryujinx. These are available only for PCs and are quite good at what they were made to do. Players can obviously play Tears of the Kingdom on PC using one of these emulators. However, we would like to add that we don't condone piracy of any kind. The idea here is to provide general information for those who seek it.
TOTK on YUZU
Players who want to play TOTK on Yuzu need to first download the emulator from the official website. Ensure that your hardware specifications at least meet the minimum requirements.
Requirements –
CPU –

Minimum: Intel Core i5-4430 / AMD Ryzen 3 1200
Recommended: Intel Core i5-10400 / AMD Ryzen 5 3600
Optimal: Intel Core i9-13900K / AMD Ryzen 7 7800X3D

GPU –

Minimum for Linux: NVIDIA GeForce GT 1030 2GB / AMD Radeon R7 240 2GB
Minimum for Windows: NVIDIA GeForce GT 1030 2GB / AMD Radeon RX 550 2GB
Recommended: NVIDIA GeForce GTX 1650 4GB / AMD Radeon RX 6500 4GB (with "Force maximum clocks" enabled)
Optimal: NVIDIA Geforce GTX 3060 12GB / AMD Radeon RX 6700 10GB (with "Force maximum clocks" enabled)

RAM –

Minimum with dedicated graphics: 8 GB
Minimum with integrated graphics: 12 GB
Recommended: 16 GB
After the emulator is downloaded, you will need to gain access to some Yuzu keys. These can be found online, but make sure to practice caution before downloading them. Once downloaded, paste those Yuzu keys into the following directory: C:\Users\*Username*\AppData\Roaming\yuzu\keys.
Now, you will need access to the ToTK ROM files. Once the game launches, these files will be made available maybe within a week, so if you want to play ToTK on a PC, keep an eye out for them. Download those files to a dedicated folder on your computer. Remember that Switch files will have the .xci and .nsp file types.
Next, it's time to add the game to Yuzu. Open the emulator, and double-click on the emulator window to add a new game folder. Now, head to the directory where the ROM files of ToTK are downloaded, and add them to the emulator. You will be able to play The Legend of Zelda Tears of the Kingdom on the Yuzu emulator.
TOTK on Ryujinx
First, download the Ryujinx emulator to your PC from their official website. Once installed, check that you meet the following system requirements –
Minimum 8 GB RAM

GPU that supports OpenGL 4.5 or higher, or Vulkan

64-bit Operating System: 

Windows 10 RS4 (Redstone 4, version 1803) or newer is required.

Switch keys

Switch Games

OS-specific dependencies installed
To play the game on Ryujinx, you will need to download a bunch of files. These are expected to be available after the game is launched. The files are:
Prod & title keys
Firmware
The Legend of Zelda Tears of the Kingdom game files
Once you open Ryujinx for the first time, it will show a pop-up saying that the key file was not found. Simply, click on OK and the emulator will launch. Now, you will need access to prod and title keys, which will be available only after the game is released.
After you get access to the prod keys, open the emulator, and click on the File option located in the top-left corner. Select "Open Ryujinx Folder" and go to the system subfolder. Paste your prod keys file there. Close the emulator and open it again. There will be no more warning pop-ups.
Next, to install the firmware, select Tools > Install Firmware > Install a firmware from XCI/ZIP. A new window will open, prompting you to choose a firmware. Select the firmware by heading to its download directory and clicking on Open. Confirm the installation and wait for the process to finish.
To add TOTK, you will need the game's ROM files. Once you have them downloaded, open the emulator and select Options > Settings > Add. Navigate to the folder where you have downloaded the game files, select the folder, and then press Add. You will now be able to play TOTK on the Ryujinx emulator. 
As we said earlier, we don't condone piracy at all. But more than that, Nintendo is one company that is very protective of its IP. The company recently issued a DMCA strike against Lockpick, which is a very important tool as it helps dump games from the Nintendo Switch. If you go to the GitHub page of Lockpick_RCM, you will see the message: Repository unavailable due to DMCA takedown. Although it can be found on some other sites too if you look hard enough. Skyline, the best Switch emulator for Android, stopped development on May 6, 2023, as well. In conclusion, there's no harm in emulation if you are doing it legally. The problem arises when you start doing things illegally and get caught. You can find more guides like these on DigiStatement so don't forget to visit us regularly.
Also, read:  Is There a The Legend of Zelda: Tears of the Kingdom PC, PS4, Xbox One, Xbox Series X/S, & Nintendo Switch Release Date