If you are a fan of constructing and simulating games, then The Last Haven may just be the game for you. In this game, players are tasked with rebuilding, reorganizing, and taking care of a population in a post-nuclear war setting. The game is developed and published by Thunder Devs and was recently released on PC on 18th February 2023, after being on early access since 20th March 2020. Players are diving into this strategic, simulation game and are also encountering errors. In this article, we will go over one such bug which restricts players from constructing anything in the game.
It would be a frustrating experience if you are unable to construct things in a game that is all about construction. Unfortunately, some players are facing this exact issue while trying to play The Last Haven on their PC. If you too are encountering the same issue and wondering if a fix exists, read this article till the end to get all of your questions answered.
The Last Haven Unable to Construct Anything Bug: Is there any fix yet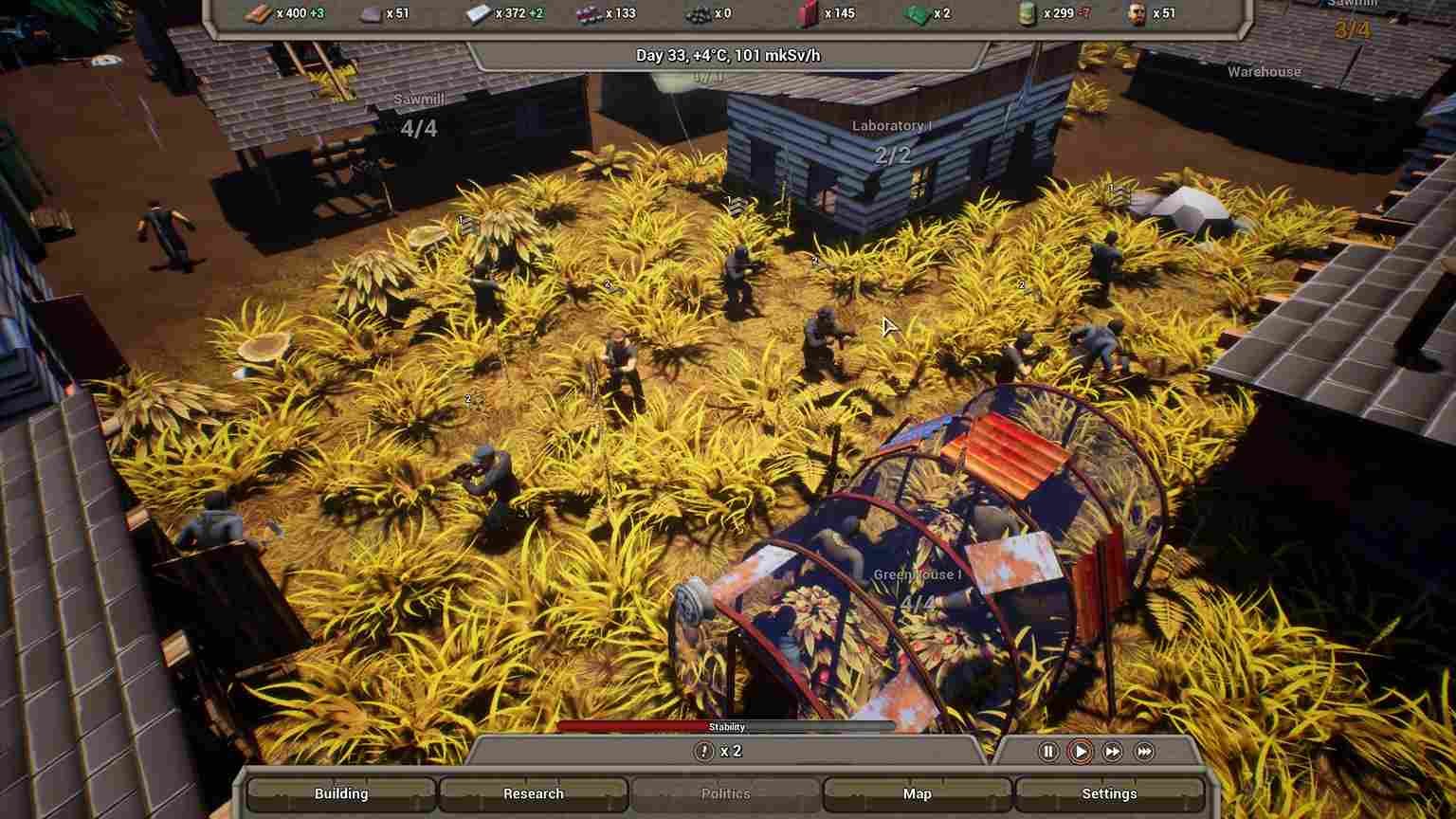 In games these days, whether an anticipated AAA title or a light-hearted indie RPG, bugs/errors are to be expected. The Last Haven is not very different in this regard. The fact that the official devs have not yet acknowledged this issue is only making the situation worse. However, we have scoured the internet for possible fixes and listed them in this guide. Check them out below.
Start a New Game
A player facing the same issue posted a workaround on the game's discussion forum on Steam. According to this player, starting a new game fixed the issue for them. Although this may seem overwhelming to start off with a new game, especially if you have made significant progress, right now, it is the only working method. Players facing this bug are recommended to start a new game and check if that solves the problem. If it does not, then move to the next workaround given below.
Repair/Verify Game Files on Steam
Sometimes, the game files are missing or get corrupted, which in turn leads to errors and crashes occurring in the game. Repairing these files may solve many errors. To verify game files, follow the steps outlined below.
Open the Steam client and go to your game Library.
Right-click on The Last Haven and select Properties.
Go to the Local Files tab and click Verify Integrity of Game Files.
Wait for the process to finish, which may take a few minutes. If any files are missing or corrupted, Steam will automatically download and replace them.
Launch the game to ensure that it is working properly.
Dont use Shift Build
As per the game's manual, it is required to build 1 single building for each type before transitioning to the next. So, if you are trying to Shift Built, then you will not be able to progress. So, construct the buildings one at a time.
Uninstall and Reinstall the game
If this error persists even after trying all of the above-mentioned workarounds, then the last thing left for you to do is completely uninstall the game and reinstall a fresh copy. The hope is that fresh installation will eradicate these bugs and errors.
That is all the information we have on solving this error in The Last Haven. If you are still plagued by the error, even after a reinstall, then it is time to inform the devs about this. You can do so by posting your issue here and sharing it with the devs. With that, we have come to the end of this guide. If you found it helpful, make sure to follow Digistatetement for more gaming-related content.
Also read,