It has been eight long years since Elder Scrolls Online has been released, and we have had a complete experience of it. It is a part of the Elder Scrolls series and is developed by ZeniMax Online Studios and published by Bethesda Softworks. The game is a massively multiplayer online roleplaying game and has garnered a lot of attention and love.
What makes this game such an amazing one? Elders Scroll is a story and choice driven game and promises to offer one hell of an awesome experience. With a suite of expansions and DLC available to players new and old, there's never been a better time to start exploring the vast world of Tamriel set thousands of years before the events of the main franchise.
It is a multiplayer game and you are going to enjoy it a lot playing with your friends. You can choose to either explore the rich, wonderful world of Tamriel with your group or embark on a solo adventure. There is option to fully customize your character and how it looks and plays. You can also have your choice of weapon and learn various skills to defend the enemies. In simple words, your destiny is in your own hands!
Here are three points to remember –
Elder Scrolls Online is an open-world game, so you can play the way you like. You can craft everything, steal anything, siege anything, explore everything or can also battle it out to win! You can choose your own style of play by combining different types of armour, weapons and abilities to create amazing combos.
It is open to playing. So you can discuss and unravel the deep secrets of the land of Tamriel. You have two main objectives – regain your lost soul and save the world from the dangerous Oblivion. It is a vast world, so you can choose to discover any story in any part of the Tamriel world – alone or with friends.
It is a multiplayer roleplaying game. So you have the liberty to explore the world and complete quests with your friends. You can join your fellow mates in discovering dangerous monster-filled dungeons or can take part in epic Player versus Player battles with and against hundreds of other players.
Since Elder Scrolls Online is a MMORPG game, you will find servers to get into the world and play. But there is one sad news, and it is that the servers of the game are located in Europe and North America only.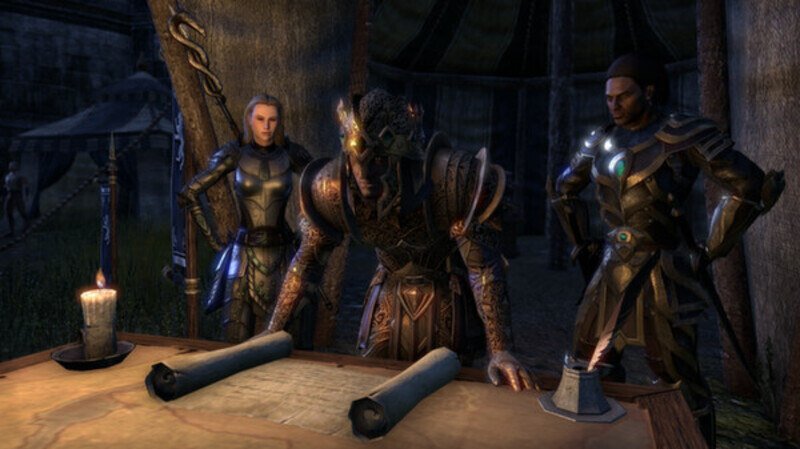 Other high profile games like Valorant, League of Legends and many more have a lot of servers around the world. So the question is that is Elder Scroll Online going to have servers in areas like Asia and Oceania anytime in the future? The most probable answer is no.
Here is the fact. The European and North American servers are mega servers. Mega servers are huge in terms of floor space and capacity, and hence are quite difficult to maintain. So setting up new servers will be a tough task. But let us just wait for any official announcement. If there will be any update regarding this, we will update the article.