Usually, if a person talks about the best team of the scene, they talk about the star player which upholds the face value of the brand. But the polite killer who merely a background figure has gone through and carried "Astralis" through their toughest times in many games is known as Andreas "Xyp9x" Højsleth. A four-time major winner in Counter-Strike Global Offensive and the dominant clutch god who has the most number of registered clutches in the pro scene was diagnosed with severe burnout and stress and his doctors recommended him to take a break from competitive play as his condition wasn't improving.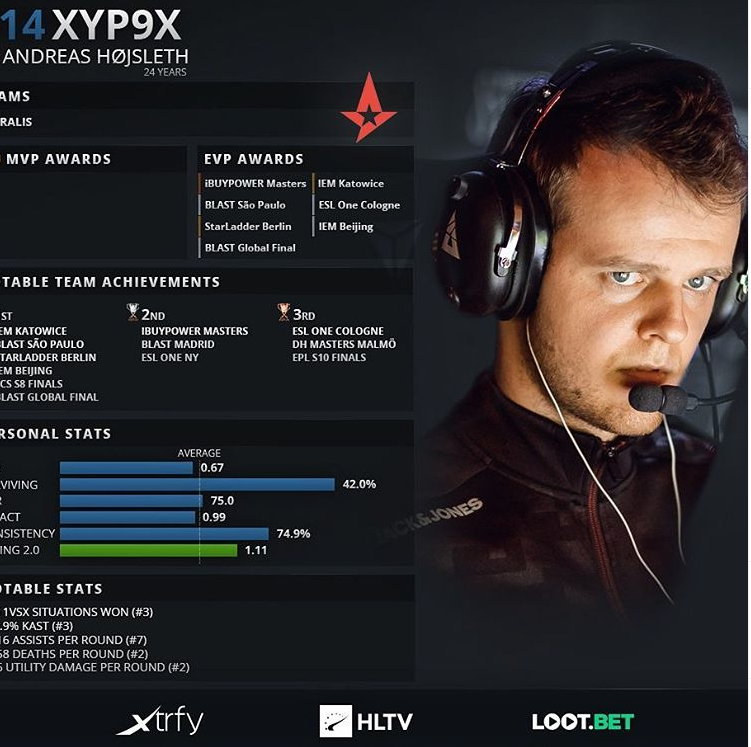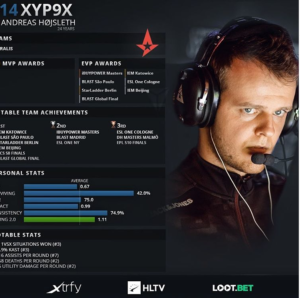 When he announced his break, he stated:-"I have sadly been feeling burnout/stress symptoms chasing me over many months. It's time to take the necessary break to rest and find the motivation to get back to competing for Astralis. Everyone around me has done a great number of things in order to avoid it, and there is nothing that I would rather do than keep on playing without a break, but the time has come to take care of my health and therefore I have given in a sick note to Astralis.
I really want to extend a huge thank you to my teammates, the Astralis organization and everyone around me who has been very supportive in this time. I don't know when I will be back competing but I hope for my fans understanding as this was a very hard decision for me to make <3″
But yesterday he tweeted out:- "I'm back" and all his teammates also showed some gratitude and happiness after practising with him after so long.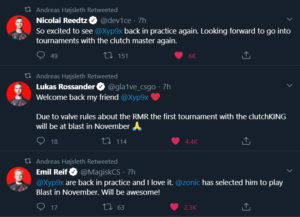 Although he won't be playing in the upcoming Intel Extreme Masters New York 2020 due to valve's rule of RMR points, his first appearance on the server after this big break will be in November in the blast series.