If you are looking for information regarding the availability of Workshop/Mod support in Terraformers, you have come to the right place. Terraformers is a single-player exploration sci-fi game that involves building colonies and managing resources. The game features many elements of the sci-fi genre. It is an interesting title where the goal of players is to terraform the Red Planet. In the game, players have to explore the planet's natural wonders, exploit its resources, and expand their empire by establishing new cities. A feature that many players look for in such games is the availability of mod or workshop support. Likewise, it allows games to be more expansive and have more features. This article is therefore regarding the availability of Workshop/mod support in Terraformers.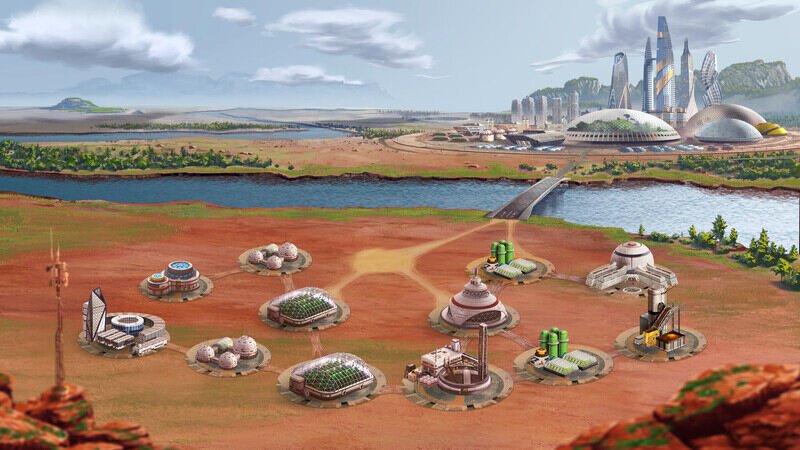 In Terraformers, players have to terraform the Red Planet into a livable ecosystem. In order to begin the terraforming process, players can warm the planet, create oceans, and spread life. There are many unique gameplay elements that players can use for this. The game also requires managing resources effectively, such as mining rare metals, manufacturing them into advanced goods, and establishing an efficient transportation system between growing cities. Anyways, coming back to our topic, you can find out whether there is mod support available for the game below.
Terraformers Workshop/Mod Support: Is it available?
Unfortunately, there is currently no Steam workshop or mod support available in the game. Likewise, the developers have also stated that they are unsure whether or not mod support is a possibility in the future. This is quite disappointing news to hear for players.
A major advantage of having mod support is that it allows games to be more accessible with new community-built content. Mods can also improve the experience of a base game beyond its original gameplay features. They can also add new features, improve graphics, adjust game mechanics, or even create entirely new game modes. Mod support can lead to a more engaged player community and can extend the lifespan of a game by keeping players interested and invested for longer. Thus, it is understandable that players are hoping for mod support in this game. However, as of now, such a feature is not available.
This was an article regarding the availability of Steam workshop or mod support in Terraformers. You can always keep up-to-date with Digistatement for the latest game news as well as guides.