A group of YouTubers running the popular channel TecLab (over 200k subscribers) led by Rbuass have lately been experimenting with NVIDIA's graphics card. In the process, they've broken records back to back putting some amazing efforts.
Two weeks ago, TecLab managed to pull off a great achievement by breaking the 3 GHz barrier on the RTX 2080 Ti graphics card. Back with yet another amazing piece of an experiment, TecLab breaks a world record!
As you can read in the title, TecLab scores 2340 MHz clock speed with GeForce RTX 3080. This is the highest score recorded on 3DMark Time Spy Extreme, a fine record made! TecLab live-streamed the entire process, which is now available on YouTube. The link to the video is provided below.
Starting with the 3DMark Hall of Fame website, here's how the ranking system is carried out. To get to the accurate scoreboard on the site, there are a couple of things to keep in mind. To calculate the GPU ranking, only the graphics score must be taken into consideration. So firstly, the Total score (which includes CPU performance- unrequired in this case) mist be changed to Graphics score only. And to avoid the clash between performance reported by old gen cards and current-gen cards, 'Number of GPUs: 1x' filter must be applied.
TecLab achieved a 10595 Graphics Score, which puts them on a lead by 571 points recorded earlier by the second-highest in the charts (refer images).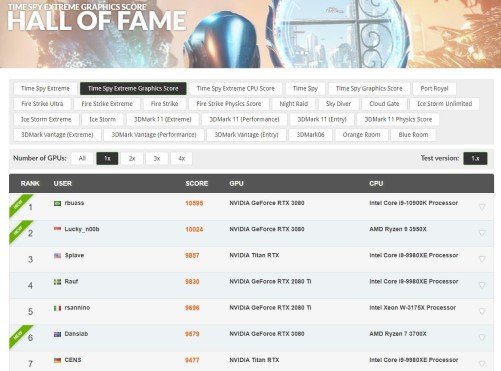 TecLab overclocked GALAX GeForce RTX 3080 SG to achieve a stable clock speed of 2310 MHz (base/boost = 1749/2019 MHz). This was achieved by maintaining GPI temperature at sub-0-degree Celsius using liquid nitrogen. Alongside, Intel Core i9-10900K was overclocked to 6.1 GHz. Here are some images of the in-lab test outcomes.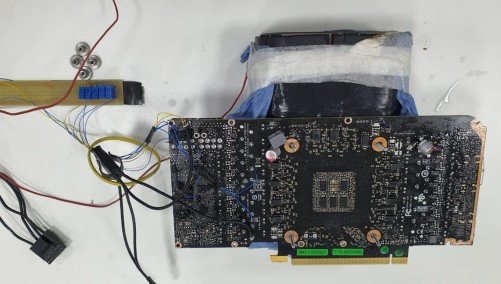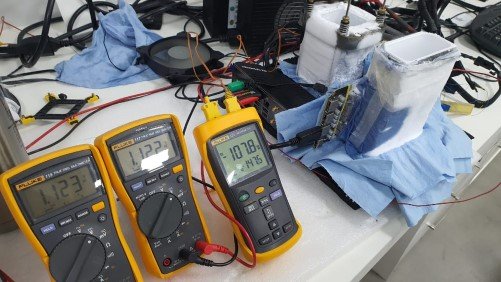 We post related content and exciting updates every day, so stay tuned! Also, share this article with all those who might find this news helpful!