Super Mario Maker 2 fans can rejoice as a new update is currently rolling out. The new patch is coming along with version 3.0.0. This is the last content drop for this game. But players are pretty happy with the features that are coming with this update.
Speaking of the game, it is a side-scrolling platform game and game creation system which developed and published by Nintendo. However, the game is only available on the Nintendo Switch Platform.
A lot of improvements have arrived for World Maker under this update. Also, Super Worlds has been added to the game. SBM2 Mushroom, Frog suit & many other exciting features are arriving with this update. You can check its complete details down below.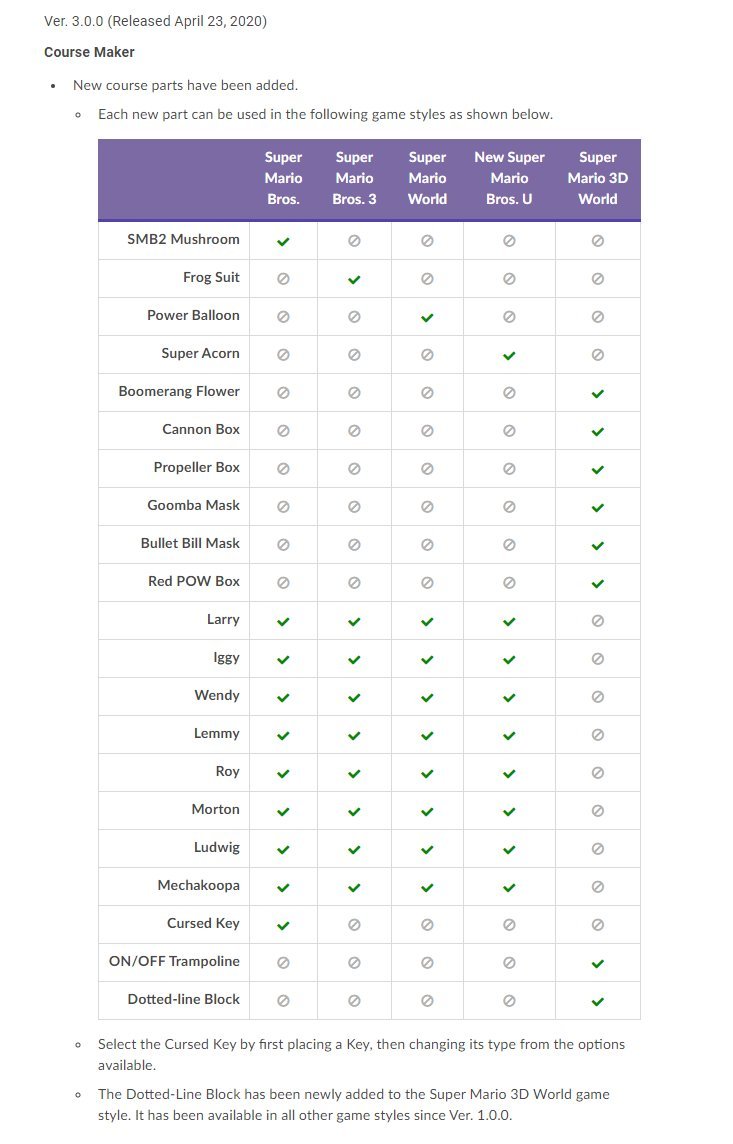 World Maker
You can now select World Maker and Worldbot from the main menu.
In World Maker, you can create your own Super Worlds. — 1) You can set up to eight worlds and 40 courses in one Super World. 2) You can set courses that are saved under My Courses in Coursebot.
In Worldbot, you can view Super Worlds that you made in World Maker. — 1) You can save up to six Super Worlds. 2) Each Maker can upload one Super World to Course World.
Course World
Super Worlds have been added.
You can play Super Worlds uploaded from Makers around the globe.
If a Maker uploads a Super World, it will be displayed in the Overview section of their Maker Profile.
Added a list of Super Worlds a Maker has played to their Maker Profile.
Added a friend list to Leaderboards.
Friends who have allowed "Share to Friend List" in Options will be displayed here.
In Leaderboards, the order of the list of Makers you're following has been changed to display whoever uploaded a course most recently first.
Increased the number of tags that can be added to a course.
Added the following tags: Art, Technical, Shooter, Boss battle, Single player, and Link.
Courses that are tagged with "Single player" will not be selected in Network Play.
You can now download courses that you posted to My Courses in Coursebot.
Added a list of friends' times to Everyone's Times in Ninji Speedruns.
Friends who have allowed "Share to Friend List" in Options will be displayed here.
Added gear that can be acquired in Easy and Normal modes of Endless Challenge.
If the conditions for earning this gear have been met in Ver. 2.0.0 or earlier, it will be acquired when updating to Ver. 3.0.0.
General
Added "Share to Friend List" to Options. -By setting this to "Allow," your information will be displayed to your friends in Leaderboards and Ninji Speedruns.
Issues have been fixed to make fort more pleasant gaming experience.
Snapshot of patch notes