One of the scariest experiences players is encountering game crashes. It's nerve-wracking because there's a high chance of players losing all their hard-earned progress. There's also no way to tell if a game is about to crash. The reasons for a game crashing could also be plenty. Titles like Stranded: Alien Dawn are prone to crashes as well. Fortunately, there are a lot of forums out there that discuss issues like this. This helps players make an informed decision before buying the game. Well, Stranded Alien Dawn players are facing issues in the game as it is currently crashing and not launching. So, is there a fix to this? Let's find out.
Stranded: Alien Dawn is one of the most anticipated titles of the year and it's finally out now. You're tasked with ensuring the safety of a marooned group on a strange planet. This planet survival simulator will compel you to make difficult decisions that will require a lot of strategizing. You'll have to protect the stranded group from starvation, disease, and adverse weather. Throughout the game, you'll also have to solidify your stronghold to defend the group against alien attacks. The high-octane nature of the game is sure to keep players immersed for hours. However, all of this comes with a caveat. The game has its own set of issues, just like any other new title. There have been reports of bugs that the developers are constantly working on eliminating. However, something that should concern everyone is complaints about the game crashing.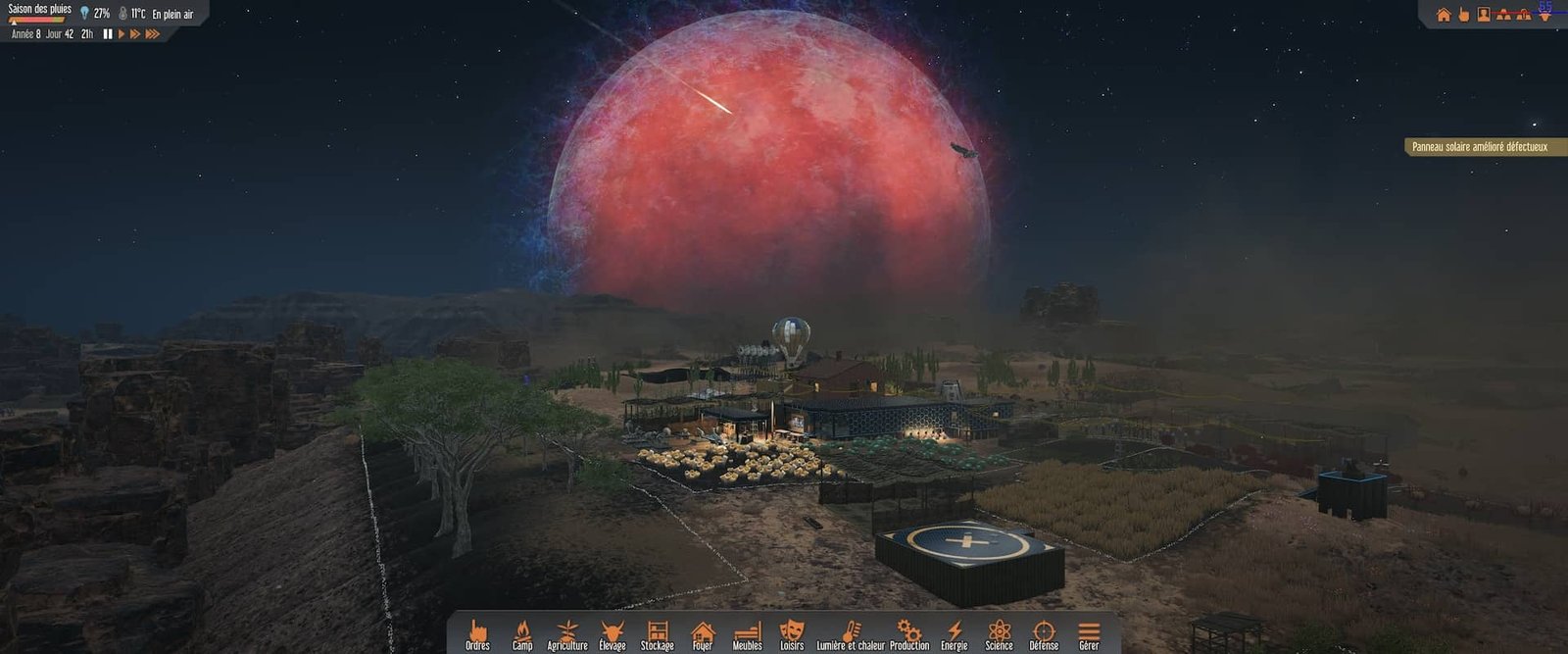 Stranded Alien Dawn Crashing, Not Launching Issues on PC: How to fix it
This guide will discuss ways to work around this issue as the developers haven't released a patch for this yet. It's important to understand a few things before we get started. The game crashes even on high-end PCs, so hardware isn't the issue. Unfortunately, since the developers haven't fixed it yet, gamers will have to compromise on quality. Even if your PC can handle the game at maxed-out settings, we recommend turning the visual settings down to high/medium. Some other steps you can take involve updating the drivers of your graphics card if you haven't already.
You can also try reinstalling the game and then installing it on SSD to ensure faster load times, which might eventually fix the crashing issue. If that didn't bear any results, consider verifying the game files. You can do this via Steam. Launch the game client, and then head to the Library. Now, right-click on Stranded Alien Dawn and then select Properties. Next, go to the Local Files tab, and then select Verify integrity of game files option. After the scan is completed, consider launching the game. The issue should be fixed.
Anyways, to get the developer's attention on this issue, use the in-game reporter (CTRL+F1) to report it. This gives devs the chance to solve an issue that could potentially harm their sales.
Unfortunately, there are only a limited amount of things you can do to try and fix this issue. Hopefully, if enough people report it, the problem should get immediately fixed. For now though, compromise is key for PC gamers. While that may be disheartening to hear, there are a lot of great, well-optimized titles out there that deserve your attention. Anyways, for more updates in the world of gaming, make sure to check out DigiStatement.
Read More – Dead Island 2 Crashing, Not Launching, Stuttering, Black Screen Issues on PC: Is there any fix yet?