Steam is a video game digital distribution service from Valve. It was launched as a standalone software client in September 2003. Steam was launched and considered a way for Valve to offer automatic updates for games and also include games from third-party publishers. Steam has now changed into an online web-based and mobile digital storefront. It offers digital rights management (DRM), server hosting, video streaming and social networking services.
Steam offers installation and automatic updates of games to the user. Users also get community features like friend lists and groups, cloud storage and in-game voice and chat functionality. The service provides a freely available application programming interface or API known as Steamworks. Steamworks are used by developers for integrating a few of the Steam functions into their products. The functions include in-game achievements, microtransactions and support for user-created content through Steam Workshop.
Initially, Steam was launched for use on Microsoft Windows operating systems. Later, other versions for macOS and Linux were also released. Mobile apps were launched for iOS, Android and Windows Phone in 2010. It offers a small selection of other content which includes design software, hardware, game soundtracks, anime and films.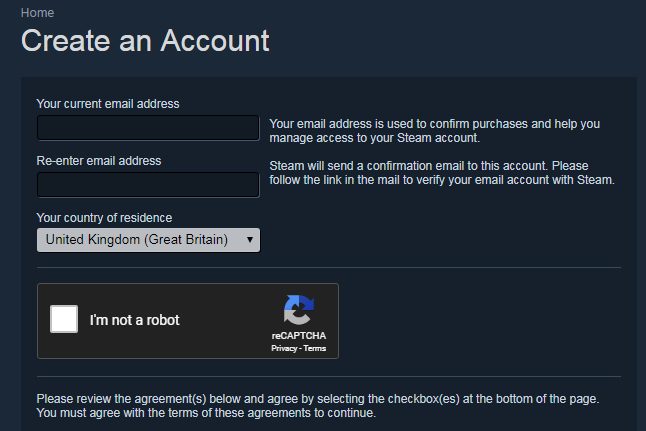 Now recently users have reported a problem related to Steam. Users said that Steam captcha is not working on their systems. Usually, when you create an account on any app or website, in order to verify that you are human or as a kind of verification code, you need to enter a code shown on the website. The code is always written in a very weird way with certain twists in the words or being blocked by other lines and dots. When you correctly enter that code, your account will be created instantly. The same applies to Steam.
Users said that they are not able to sign in to their account because of this captcha issue. Every time when they try to sign in, the system says that the captcha is not working. A few others have reported that they entered the correct captcha multiple times. Still, it is shown that the captcha is incorrect or invalid. The problem has also been reported by those people who want to reset their passwords. Because of this problem with captcha, they are not able to change their passwords. The situation is worse for those who have forgotten their old password.
If the issue is irritating you a lot, then there are a few things you can try to fix by yourself –
Use a different internet connection. In case if you are using Wi-Fi, then change it to your usual mobile data and then try to verify the captcha.
Clear the cookies and site data. Sometimes, this can prove to be a disturbance while entering and verifying the captcha.
Use Command Prompt. In the Command Prompt admin window, enter ipconfig /flushdns at first. Then enter netsh winsock reset. When this is done, exit Command Prompt and restart your PC. Open Steam app and try to sign in by filling the captcha.
Try to create your Steam account on the server rather than on the website. Visit this link: https://store.steampowered.com/join/