iRacing is a premium online service of driving simulation video game produced and released in 2008 by iRacing.com Motorsport Simulations. The publisher's servers host all races and practice sessions. The game imitates real vehicles, tracks, and racing activities, as well as executing codes of conduct based on real-world auto racing. This game is available on only one platform of Microsoft Windows. In spite, it has players from all over the world. Although being very popular it is filled with errors and unexplained bugs. One of them is the iRacing black screen crash error. If you are facing the same error and want to fix it, we have it all covered in this blog!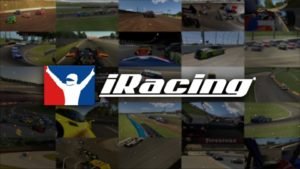 About iRacing
It is basically a simulation racing game based on real-life rules of racing. All races or even practice sessions are launched on the developer's website only.
In official racing, iRacing only allows for a practical cockpit view, but other camera views are permitted in test sessions or other sessions if the host or organizer permits. The majority of users employ a force feedback steering wheel, as well as gas, brake, and clutch pedals, as well as H-pattern and/or sequential shifters. The gameplay is designed to be as accurate as possible to auto racing.
What is the black screen crash in iRacing?
It is a quite common issue which many gamers face regularly. When you launch a race or practice session in iRacing, the screen goes black and the game crashes. This may also result in the loss of saved game data.
This is normally caused due to a problem with the graphics card driver. However, it might also be indicative of a graphics card fault, and since most video games require a GPU to run.
How to fix the black screen crash in iRacing?
As such, there is no patch update for the game. But there are a few things you could try to implement to fix the black screen crash in the game.
Method 1: Apply the Latest Windows Update
Press the Windows+I on your PC.

This will navigate you to the system settings.

Now, click on Update and Security.

Under the Windows update, click on 'Check for Updates'.

Apply the available update and restart your system.

After that, open the game and check whether the issue has been fixed.
Method 2: Update your Graphics Driver
Outdated graphic drivers can cause black screen crashes. Here is how you can update your drivers:
Open Device Manager.

Access your graphic drivers and right-click on each entry.

And then click on uninstall.

After that open Control Panel – right-click on the Windows Start icon and select Control Panel.

In Control Panel switch to Category and click on Uninstall, under Programs.

Find all associated entries with your graphic card and uninstall these programs.

When completed, restart your Windows system.

Now, access your manufacturer's official web page, download the latest version of the graphic drivers that are compatible with your Windows 10 device, and follow on-screen prompts for completing the installation process.

This will resolve the black screen glitch from your game.
We hope these 2 methods helped you resolve the issue in iRacing.