Starfield is out in early access, and players have encountered a ton of bugs and other issues in the game. That said, a new issue has been reported by many that causes the "Select Deep Mining Space Helmet" message to pop up indefinitely. So, is there a fix yet for this? Keep reading for more details.
In Starfield, you will find your in-game journey filled with various in-game tips that often pop up and then disappear into thin air. However, not all tips or pop-ups disappear. The message that tells you to "Select Deep Mining Space Helmet" doesn't go away even after you've done what it says. Imagine if you're reading a book and there's a sticky note on one of the pages that you can't remove. It's annoying because it blocks what you're trying to read. The same has been happening with Starfield players. Well, if you are reading this guide, you are probably dealing with the same problem. However, there is no need to worry, as we have some workarounds for you to try.
Starfield Stuck on "Select Deep Mining Space Helmet" Message Bug: Is there any fix yet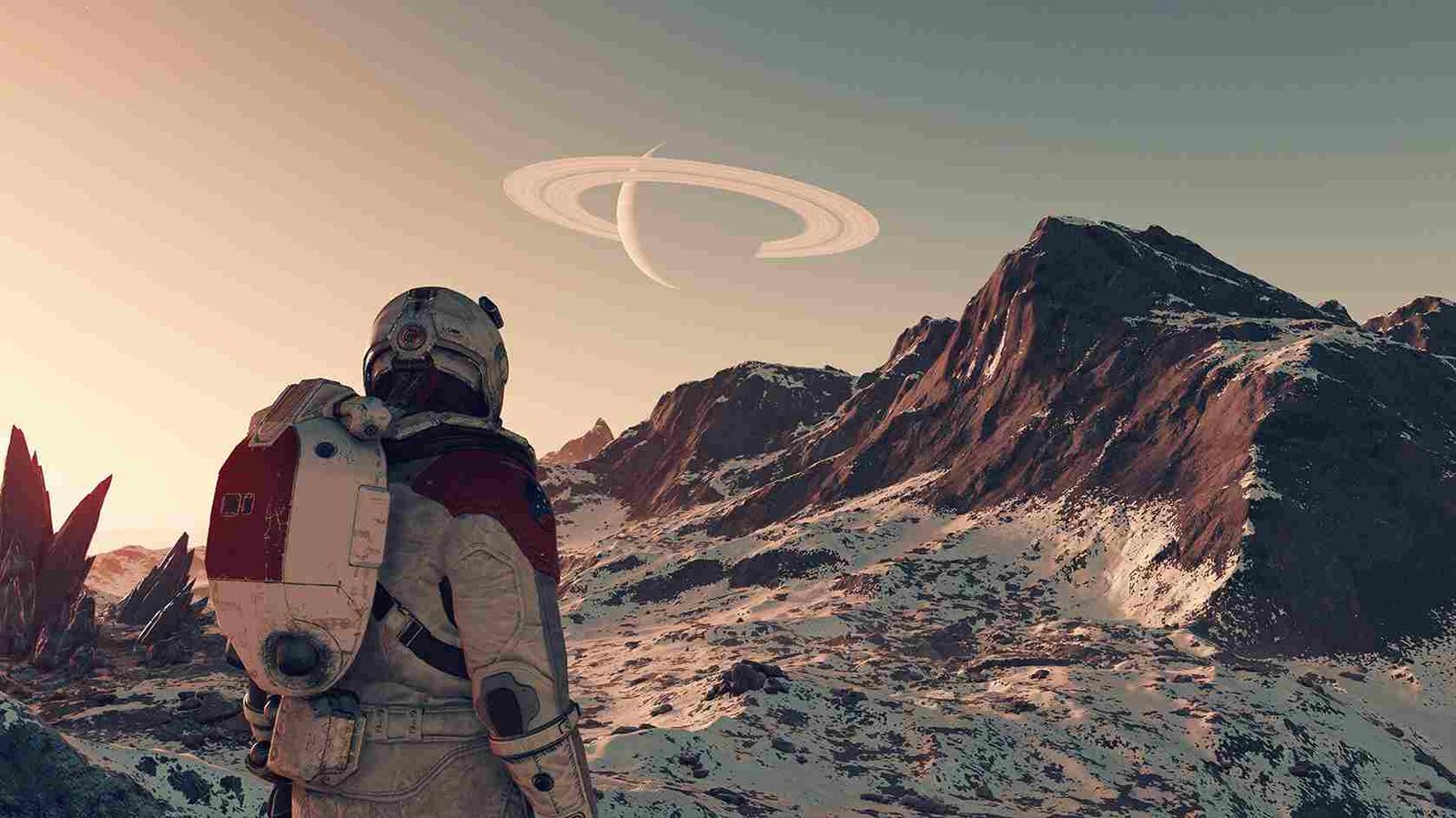 Unfortunately, there is no official fix for this issue as of now. So, in the absence of an official fix, players have resorted to trying different workarounds to get past it. Some have failed, while others have succeeded. Therefore, we have shared the effective workarounds that have helped players fix the issue for good. Of course, these aren't guaranteed fixes and, therefore, may not work for everyone. Still, they are worth a shot!
Restart
By far, the most common/successful workaround. So, first, make sure you've saved your progress in the game. This is like bookmarking a page in a book. Then exit the game completely, like closing a book. After that, start the game again and load the part where you were playing when you saw the message. Sometimes, doing this can make the annoying message go away. If it doesn't solve the issue, close the game once again, and then this time, restart your PC/console as well.
Replace it with a different Notification
To get rid of the persistent "Select Deep Mining Space Helmet" message, you can replace it with a different notification. For example, you can simply deplete your oxygen (O2) by running around until it runs low. When your O2 level gets critically low, the game will naturally notify you about it, replacing the previous message with this new one. The O2 alert will eventually disappear on its own. If this doesn't fix it, you should continue with your in-game progress until you get a new tutorial message displayed on the screen. Since the "Select Deep Mining Space Helmet" message is a tutorial message, it might only get replaced with a different one of the same type.
Reload a Previous Save
Well, go to the game's menu and load an earlier saved game from before you encountered the 'Select Deep Mining Space Helmet' message. Continue progressing from that save point and hope that the message doesn't stick this time.
Fast travel
You can also try accessing the fast travel mechanic and using it to visit a new location. After this, check whether the issue persists.
Wait for an official fix
Well, right now, the game is still in early access. Therefore, bugs and errors like this are expected. So, if none of the above-mentioned workarounds work, it is perhaps best to wait for the full release, which is scheduled for September 6. The Day 1 patch might include a fix for this issue. But, since there is no confirmation on the same, take this information with a pinch of salt.
Well, those are some workarounds to get past the message bug in Starfield until the issue is addressed permanently. We hope this was helpful. For more guides like this, make sure to visit DigiStatement. Before you leave, click on this link to learn how to fix the controller/gamepad not working issue in the game.