Stardew Valley is an open-world farming sim game that includes elements of standard RPG games. As with any standard RPG game, Stardew Valley features elements such as a leveling system, crafting system, grinding system, and exploration.
The game is open-ended, giving the players the freedom to take on activities such as growing crops, raising livestock, crafting goods, mining for ores, selling produce, and socializing with the townspeople, including marriage and having children. Besides being a single-player, the game also allows up to three other players to play together in an online multiplayer co-op.
Stardew Valley in 2021
Stardew Valley is very much popular today and also receives constant fixes and updates from the developers. The game received a major 1.5 update that brought many new features and also expanded elements of the game for players.
There are many different activities to do in Stardew Valley. There are also many items and resources to collect for players. The open-ended nature of the game allows players to explore the world, discover secrets, solve puzzles and also go on a treasure chest hunt.
Coming to the topic at hand, there are treasure chests in Stardew Valley. They are very rare items found in different places and obtained in different ways. Likewise, the players can mainly find the treasure chests while fishing and also while purchasing Artifact Troves. However, there are only minimal chances of getting treasure chests from fishing and also from purchasing the Artifact Troves.
There are also different ways in which players can increase their chances of getting more treasure chests.
Here, we have a brief guide on how you can get more treasure chests 
The percentage of getting a treasure chest inside of a fishing chest while fishing is 15%. The players can increase their chances by using a magnet.

That percentage of getting a treasure chest inside of the fishing chest can be increased with Treasure Hunter or Pirate profession. These two in combination with the first step can give the players an increased chance of 50%.

You can also get more treasure chests by purchasing many Artifact Troves from the Desert Trader for five Omni Geodes. You can also receive more troves from Haunted Skulls once you complete the Vault Bundle.
In addition to the above steps of getting more treasure chests, there is another way. However, this is probably the most complicated so the above methods are recommended.
Once you have the magnifying glass, you can find a treasure chest by finding the Secret Note 16.
How do you find the Secret Note 16?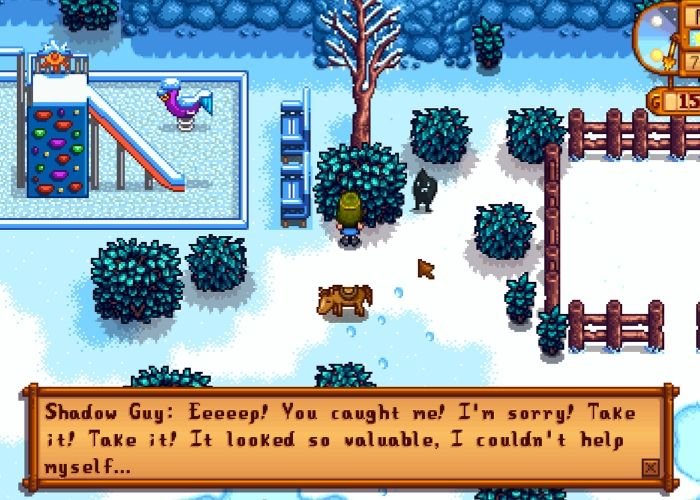 You must first encounter the Shadow Guy by visiting the Bus Stop between 6 AM and 4 PM during the Winter season. Once you've found him, follow his footsteps to a bush left of the Community Center to receive a magnifying glass.
Once you find the Secret Note 16 using the magnifying glass, you will need to dig one space right of a large boulder that is found north of the railroad tracks. There you will find the treasure chest. 
Read more on Stardew Valley here