Stardew Valley is a critically acclaimed indie hit farming RPG. That is even more of an astonishing achievement considering the fact that the game was developed by a single person, Eric "ConcernedApe" Barone. The game became an indie darling on PC and later on various platforms including macOS, Linux, PlayStation 4, Xbox One, Nintendo Switch, PlayStation Vita, iOS, and also Android.
Stardew Valley is a farming simulation RPG game, where you are a young man or woman who inherited an old farm in the countryside. Likewise, the basic structure of the story is that you must set out to repair, fix up and improve the farm. You will have to collect resources, raise animals, and plant crops, as you work towards having the best life possible.
The game features deep RPG elements but also provides an open-ended story. This allows the players to take on activities at their own leisure. The players can forge their own path.
The game allows players to perform activities such as growing crops, raising livestock, crafting goods, mining for ores, selling produce, and also socializing with the townspeople, including marriage and having children.
Here is our guide on how to date, get married & have children in Stardew Valley
Dating a character
In order to romance a character in Stardew Valley, you'll have to socialize with them. You need to build up your friendship rating with them. To increase the rating, give gifts to each character, or complete certain character-specific quests. This is necessary to get that rating high enough to date the character.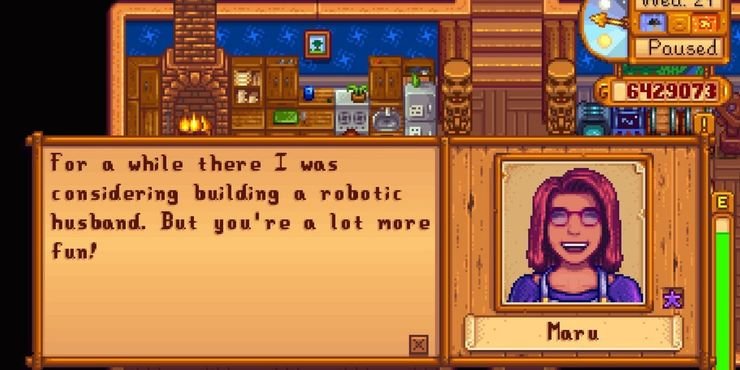 Marrying a character
After reaching a 10 hearts rating with the character. You can ask to marry them by gifting the Mermaid's Pendant. This pendant can be purchased for 5,000g from the mysterious Old Mariner shopkeeper. The shopkeeper can be found on the right side of the beach on rainy days. A marriage proposal is automatically accepted by a character once they are at a 10 hearts rating.
Having a baby
In order to have a baby with your spouse, you have to maintain a 10 hearts relationship, already have the nursery, and have been married for at least 7 days. There is also a ≈5% chance that you will be asked if you want to have a child. If you agree, the baby will be born after 14 days and appear in the crib in the nursery.