VR gaming is a new trend that has been set in the video game industry. Nowadays, we are witnessing VR mode support in many new games. Moreover, some games are also getting released as VR mode exclusive. Since VR modes offer an immersive and engaging experience, many fans look for its support in their favorite game. Having said that, many Star Wars Jedi Survivor fans wonder whether it is having support for VR or not. If you are also looking for the answer to the same question, then you are at the right place. Read this guide till the end to find out everything about this topic.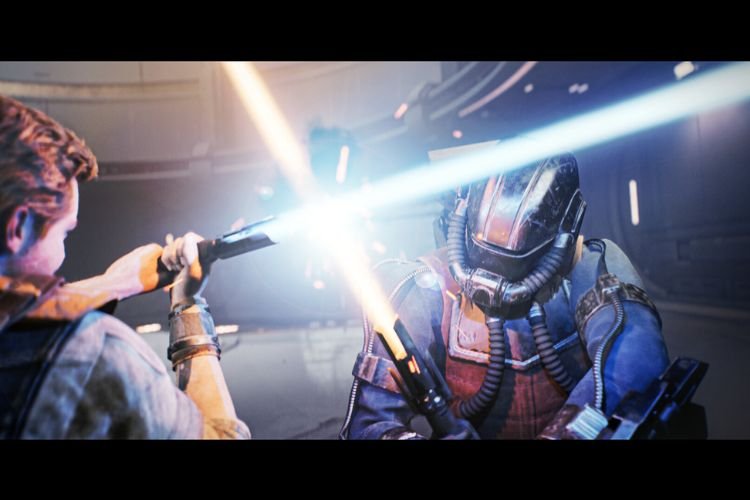 Star War Jedi Survivor is coming to PC, Xbox Series X|S, and PS5 on April 28, 2023. With the game's release approaching at a steady pace, game fans are wondering what new features and modes will the upcoming title will feature. Specifically, players are more interested to know if it would feature a VR mode. Coming to our main topic, here is everything you need to know about the VR mode in this game.
Star Wars Jedi Survivor VR Mode
All the fans who are waiting for this game to come to VR, have to wait until an official announcement gets released by the game officials. There is currently no official news from the developers that claims that the VR mode will be supported in this upcoming game. VR Mode games allow the player to experience the environment of the game in virtual reality, which gives them a more immersive and exciting experience. Although the chances of this game coming to VR are not so likely, we can still imagine what would Star Wars Jedi Survivor look like in VR.
What would Star Wars Jedi Survivor look like in VR?
Lightsaber battles have been the essence of the Star Wars universe and with the introduction of a VR mode in Star Wars Jedi Survivor, players would be stepping into the shoes of Cal Kestis, a Jedi, and experience the thrill of wielding a lightsaber against the dark forces. The immersive nature of VR would allow you to physically move and swing your lightsaber through the enemies and use other Jedi powers to tackle them in real time.
Not only you will be enjoying the combat areas of the game but the overall environment and surrounding of the Star Wars Universe would also be more immersive. On top of everything, Star Wars Jedi Survivor is a single-player game, that suits best for a VR mode. So, overall, the game would look amazing. However, all these are only fairy tales unless the developers announce anything concrete about this game supporting a VR mode.
This brings us to the end of this guide. It was everything about the availability of a VR Mode in Star Wars Jedi Survivor. If you found this guide helpful, share it with your friends.
Related: Star Wars Jedi Survivor File Size on PC is humungous: Here's everything you need to know