Star Wars Jedi: Survivor's PC launch was abysmal, to say the least. Digital Foundry even went on to dub it as "The Worst Triple-A PC Port of 2023… So Far". Such was its performance on PC. Since then, EA has released several patches to fix the issues, but the game is yet to get fully optimized for the PC platform. Although this didn't deter quite a few from purchasing the game to play it. The reviews and overall critic consensus on the game were certainly better than the last one, so it's understandable why some choose to do what they did. However, many players have noticed that the Steam achievements aren't totally working when it comes to this game. And this has become an annoying nuisance to many players.
For the uninitiated, Steam achievements as the name already suggests, are rewards or achievements a player gets when they achieve milestones in the game. Steam achievements encourage players to explore more, get more familiar with a game, and best of all: provide a certain kind of completionist satisfaction. These aren't mandatory at all when playing a game but for the completionists out there, they are. Now, we can't say which type of player are you, but regardless, having the achievements not working is certainly a critical issue. So, let's try and fix this issue with the following workarounds.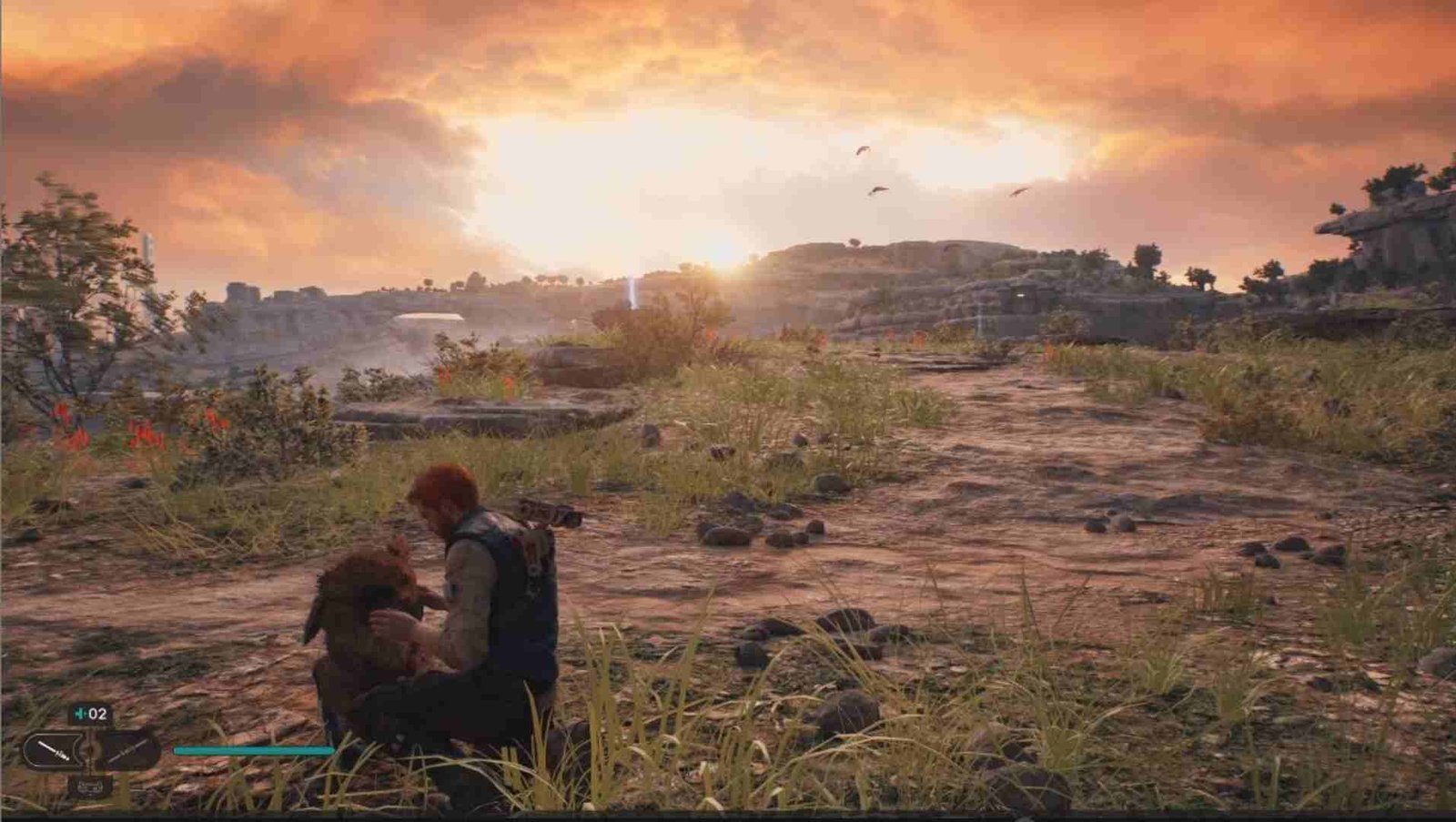 Star Wars Jedi Survivor Steam Achievements Not Working Issue: Is there any fix yet
Players will likely encounter this issue due to a number of things ranging from problems with the Windows firewall to a faulty internet connection. Hence, it's always better to perform some generic troubleshooting steps to get rid of the problem. EA did release an official fix for this issue, but even after it went live, players are still unable to unlock achievements. However, if you are still encountering this issue, consider trying these workarounds.
Restart Jedi Survivor –
Let's start with some basic troubleshooting. First, you can try restarting the game. There's a good 50/50 chance that this will fix the issue right away. But if it doesn't, follow the next method.
Ensure that your internet connection is running properly –
You should always keep in mind to ensure that your internet connection is working normally. Check that there's a good enough speed. Try connecting the ethernet cable, if you happen to be using Wi-Fi. Ethernet is faster since it provides a direct connection.
Disable/Enable Steam Overlay –
You can also try disabling Steam Overlay to fix the issue. First, open Steam and head straight to Library. Search for Star Wars Jedi: Survivor. Once found, right-click on it and select Properties. Next under the General tab, you will be able to find an option titled – Enable the Steam Overlay while in-game. To disable Steam Overlay, uncheck the checkbox near the option. If the overlay was disabled by default, make sure to enable it. After this, check if the issue persists.
Disable EA App Overlay –
You can do the same thing with the EA App too. Launch the application and then navigate to Application settings. There, you will find the "In-game overlay" option. Simply toggle it off and you are good to go.
Enable Usage Sharing –
Some players were able to fix this issue by enabling the Usage Sharing option in the game's settings. You can do so too by going over to the Extra tab in the settings menu. Once you are there, turn on "Usage Sharing". Go and check if the Steam Achievements are working now.
Disable the Windows Firewall –
Players can also try disabling Windows Firewall. To do so, open Windows Settings > Update & Security. Next, click on Windows Security and then Firewall & network protection. Select a network profile – Domain network, Private network, or Public network. After selecting your domain, you can toggle off the firewall under the Microsoft Defender Firewall option.
Additionally, you can contact EA Support if none of the aforementioned fixes work for you. And for more guides like this, make sure to visit DigiStatement daily.
Also, read: Star Wars Jedi Survivor Stuck on Loading Screen Issue on Xbox: Is there any fix yet