A lot of Stalcraft players have reported that they are unable to play the game due to crashing issues. The game is closing on its own and also refuses to launch a lot of times. This is a serious issue that is preventing a lot of people from enjoying the game. Stalcraft is a fast-paced MMO FPS game. This means that it requires good FPS as well as smooth gameplay. Otherwise, you will not be able to give your hundred percent while playing. So naturally, folks want to know how they can fix the random crashing and launch issues in the game.
Stalcraft is a unique mix that takes inspiration from STALKER and Minecraft. The game requires you to loot resources and survive in the harsh world of Chernobyl. The radiation-polluted place is also infested with mutated monsters. So, you will need to be very careful about your surroundings. You will also encounter other players who will try to rob you. So, being quick on the gun will save you a lot of trouble. But, a lot of players haven't been able to do all this because of the random crashes. For most players, the crashing issue occurs when they try to do secondary missions.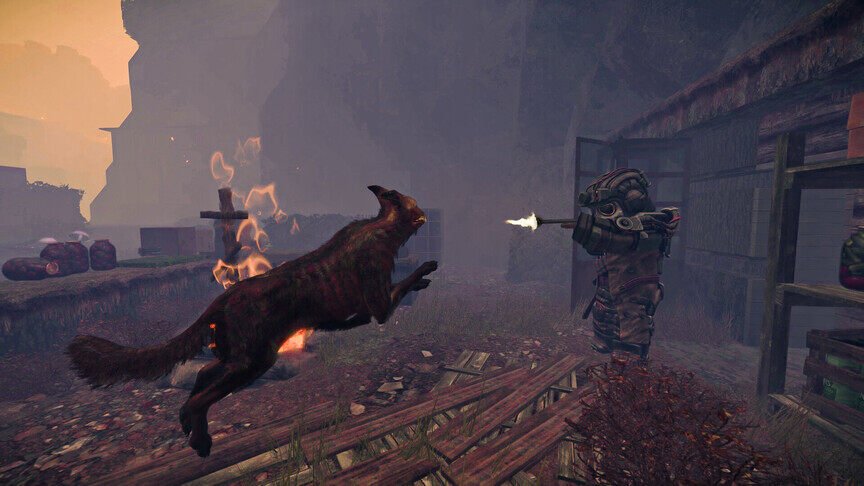 Stalcraft Crashing & Not Launching Issue: How to fix it?
Unfortunately, the developers haven't shared anything regarding fixing the crash, and the game not launching issues as of yet. Well, we have some methods that might resolve these issues for you. All you need to do is follow the instructions that are mentioned below.
1) Restart your PC-
Restarting your PC fixes small glitches and boot-related issues. So, we recommend restarting your system and then try launching Stalcraft.
2) Verify the game files-
These issues can also pop up due to corrupt game files. You can fix this by verifying and replacing these files with new ones. To do this, launch Steam and go to Library. Now, right-click Stalcraft and then click on Properties. Next, head over to the Local Files tab and then click on the Verify the game files option. This process takes a while so be patient.
3) Update your GPU drivers-
Outdated GPU drivers are known to cause unforeseen issues. So, we recommend that you always keep them up to date. You can visit NVIDIA's or AMD's website and download the latest version of the drivers from there.
4) Install pending Windows updates-
If you have any pending Windows updates, then we highly recommend installing them ASAP. These pending updates can also trigger all sorts of issues while you try to play video games.
5) Update the game-
Although this is quite obvious, a lot of players disable the auto-update feature on Steam. Next, they sometimes forget to download and install game updates. So, we recommend checking if Stalcraft has got any new updates and installing them immediately.
6) Reinstall the game-
If nothing else works out, then you should try reinstalling Stalcraft. This is a tedious process but can fix these types of issues. A lot of players have been able to resolve the random crashing issues by simply reinstalling the game. You should also contact customer support for further assistance if the problem persists.
Well, this brings us to the end of this article. We hope that you found it helpful. Stay tuned to Digi Statement, and happy gaming.