The digital world has received a much-needed boost as a result of the pandemic. As a result, a lot of new ideas to connect people online have come up from various creative minds. Spotify acquired Locker room earlier this year and had announced plans to launch a live audio app. As promised, Spotify has now launched the Greenroom app. Details on how to create an account on this new app are upcoming!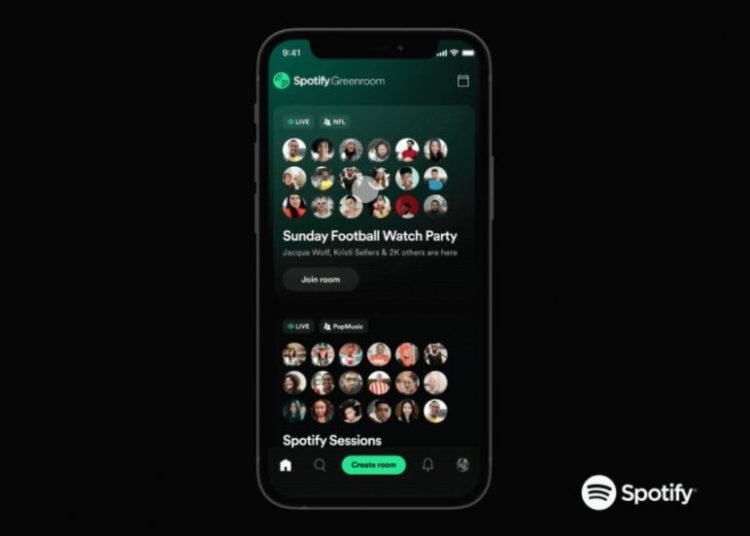 What we can do on the Greenroom app
The Greenroom app allows users to join any live audio group hosted on the platform and talk. It facilitates connecting people around the world who have the same interests. Watching movies or games together has never been more fun! Here are a few things you can do on the application:
You can join a group. Groups are where multiple users with the same interests come together to share live audio content. You will receive notifications whenever a user in the group goes live.
You can search for upcoming rooms. Different rooms might be scheduled for different times. You can look for rooms that suit your time.
You can join a room. Join a room that has gone live.
You can create a room. Create your own room with the Greenroom app and invite your friends for a watch party!
How to create an account on the new Spotify Greenroom app
Creating an account on the Spotify Greenroom app is as easy as a breeze!
Download the Spotify Greenroom app from the Play Store (for Android) or App Store (for iOS).
If you already have a Spotify account, you can connect your existing account to log in.
If you do not have a Spotify account, you have to create a new account with Spotify and sign up for free.
The app interface will walk you through the app and lead you to choose your interests.
Voila! You can now experience live audio with people around the world.
Spotify has come up with an exciting platform to connect people with live audio. It is a fun app for people who love podcasts. So, what are you waiting for? Go join a live community and experience an online watch party like never before.