Splitgate has had a rocky month even with its sudden spurt of popularity, it has faced many issues, bugs, errors, and being at the forefront of the gaming first-person-shooter genre, they were burning the midnight oil to ensure that the game doesn't fall into major issues preventing players from playing the game itself. The game has been facing various bugs that we will talk about in this article.
We have covered a lot of the issues and various bugs that players have faced in Splitgate and the developers have delivered a solution each time it, similarly, as of now the game is facing various bugs such as the in-game Battle Pass, which is bought by players to attain extra cosmetics which are not otherwise for sale,  has been having issues where players are not being able to redeem their awards.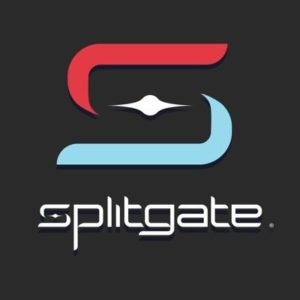 Other bugs that the game is currently facing have been stated below.
Cursors disappearing when playing on Consoles, this can be a huge issue and make the game unplayable or well definitely frustrating to play
The game's important feature of cross-play has also been facing issues where the voice chat has stopped working for players, another issue that can be troublesome as players on PC and Playstation do not have a common communication channel
There are many other bugs that the game is currently facing.
Splitgate: Any fixes released yet?
The various amounts of errors that the game has had which have now been resolved cannot be counted on both hands, so we can say for sure that a fix will be released soon by the developers, especially since the developers tweeted from their official team handle regarding these bugs and errors specifically, they requested players to be patient as they are working day and night to solve the bugs and errors as soon as possible.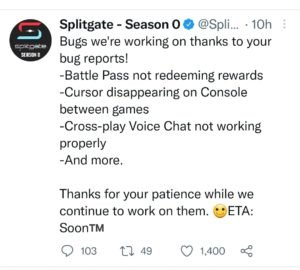 We suggest waiting a bit longer and let the developers do what they have been doing perfectly with previous bugs and solving them within a small time frame.